Syria
Syrian President accepts credentials of new Chinese, Cuban ambassadors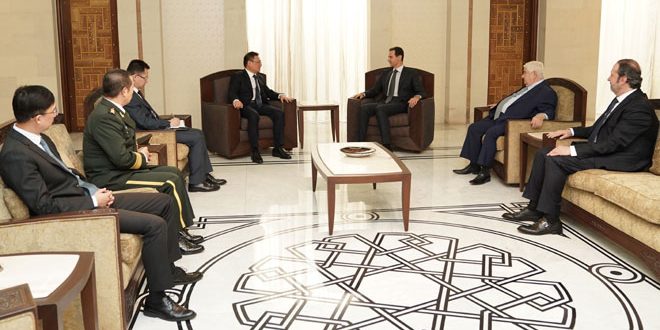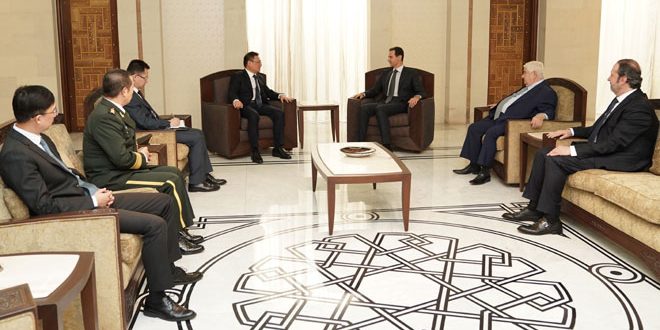 Syrian President Bashar Al-Assad accepted on Monday the credentials of the newly-appointed ambassadors of the People's Republic of China Feng Biao and the Cuban Republic Miguel Porto Parga.
According to the Syrian Arab News Agency (SANA), President Al-Assad met the two ambassadors separately and wished them success in their missions.
Deputy Prime Minister, Foreign and Expatriates Minister Walid al-Moallem and Minister of Presidential Affairs Mansour Azzam were also present at the ceremony, the SANA report added.
The Cuban and Chinese ambassadors were received by Syrian state officials and seen off at the Al-Shaab Palace as per the usual protocol.