Syria
Syrian President Assad appoints three new ministers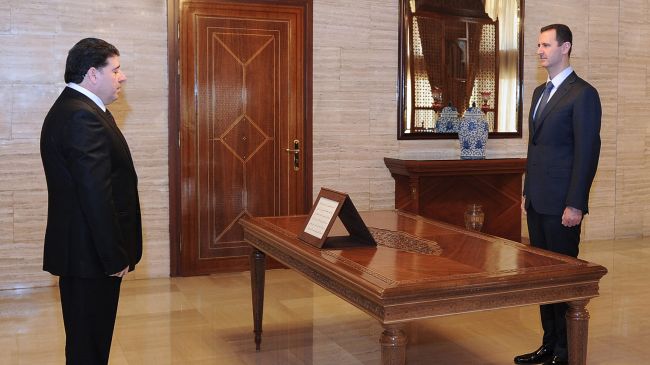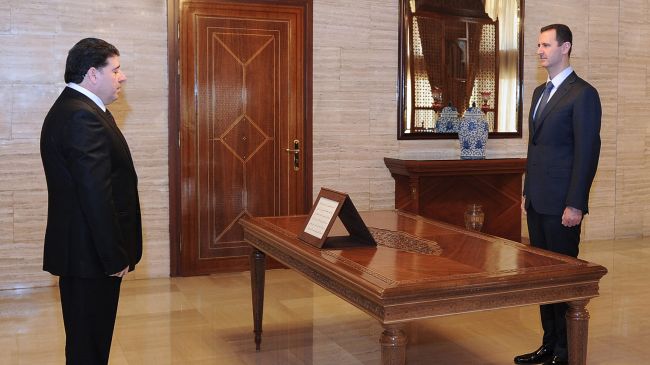 Syrian President Bashar al-Assad has appointed three new ministers for the portfolios of justice, health and industry, Syrian media report.
Assad on Thursday selected Sa'ad Assalam al-Nayef to take the ministry of health, left vacant by Wael al-Halqi, who was named as Syria's new prime minister last Thursday.
Halqi's installation as premier came after Prime Minister Riad Farid Hijab was dismissed from his position following his defection and consequent escape to Jordan.
Adnan Abdo al-Sukhni was also assigned to the Syrian Ministry of Industry while Najem Hamad al-Ahmad has been appointed as the minister of justice.
Nayef, a physician, served as the head of the health directorate in northern Aleppo province in 2011, Sukhni has been the governor of the northern province of al-Raqqa, and al-Ahmad has served as deputy justice minister.
On Thursday, Assad also issued a decree appointing Mohammad Waheed Aqqad as the new governor of Aleppo.
Syria has been plagued by mounting violence since mid-March, 2011 and many people, including large numbers of army and security personnel, have been killed in the unrest.
Damascus blames the chaos on outlaws, saboteurs, and armed terrorists funded and instructed by elements outside the country.
There are also reports indicating that a large number of the armed militants are foreign nationals.
On August 1, President Assad said that the country is engaged in a "crucial and heroic" battle that will determine the destiny of the nation.