Syria
Syrian President Assad: Syria, Hizbullah in One Axis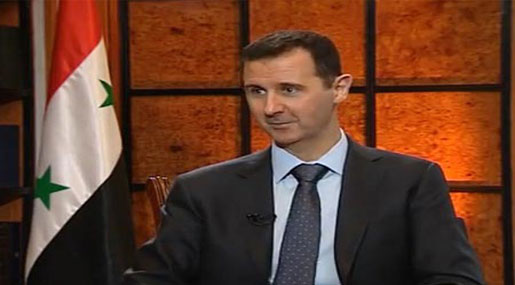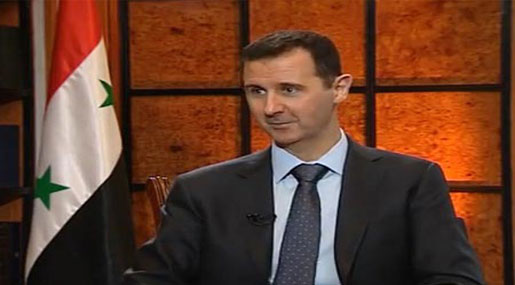 Syrian President Bashar al-Assad announced that the Syrian Army achieved great accomplishments in the battlefield against the armed men.
He reiterated, in an interview to be broadcasted by al-Manar TV on Thursday, which the military balance of forces has totally tipped over to the Army's favor.
President Assad's interview with al-Manar TV will be aired on Thursday at 9pm local timing, Beirut (1800 GMT).
"Syria and Hizbullah are in one axis together," he said, adding, "There are Hizbullah fighters in borderline villages, but the Syrian Army directs battles against armed forces, until terrorists are terminated."
Moreover, President Assad confirmed Syria's tentative decision in participating in Geneva 2, slamming the foreign opposition.
On the "Israeli" file, Assad reiterated, "The Syrian Army will immediately respond to any new "Israeli" assault on Syrian lands."
"Syria received the first batch of the Russian S300 defense systems, and the rest will arrive soon," he noted.