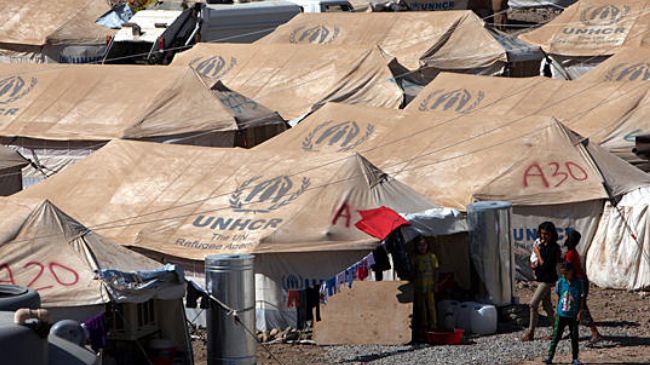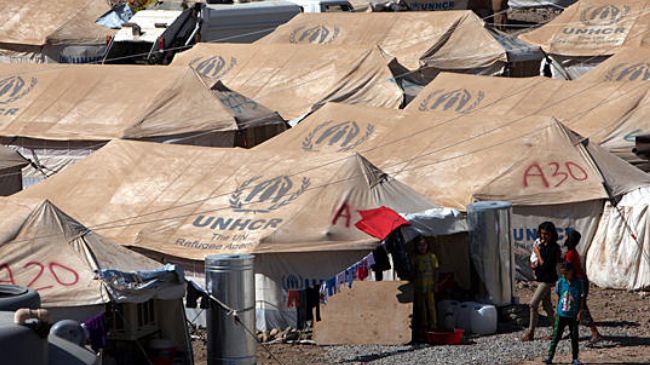 The winter months are posing a challenge to Syrians who have fled their country to seek shelter in Iraq's semi-autonomous Kurdistan region, Press TV reports.
According to the report, the Syrian refugees grappling with freezing weather are struggling to stay positive and hopeful despite their desperate situation.
Around 200,000 Syrian refugees are spread across 13 camps in Iraq's Kurdistan region.
Fatima, a Syrian refugee, was visibly upset when she spoke with Press TV but she says she is trying to stay positive.
"We are not desperate for anything. Everything is prepared for us, bread, food and everything else," said Fatima to Press TV correspondent.
In December last year, the United Nations expressed concern about the condition of Syrian refugees struggling with the harsh winter weather in neighboring countries.
The UN has also warned that the number of Syrian refugees will almost double in 2014.
"There is a tragedy in the plight of the Syrian refugees," the UN High Commissioner for Refugees Antonio Guterres said at a meeting of donor countries in the Swiss city of Geneva on December 12, 2013.
Syria has been gripped by deadly unrest since March 2011. According to reports, the Western powers and their regional allies — especially Qatar, Saudi Arabia, and Turkey — are supporting the militants operating inside Syria.
According to the United Nations, more than 100,000 people have been killed and millions displaced due to the violence in Syria.