Syria
Syrian students begin new school year in ruins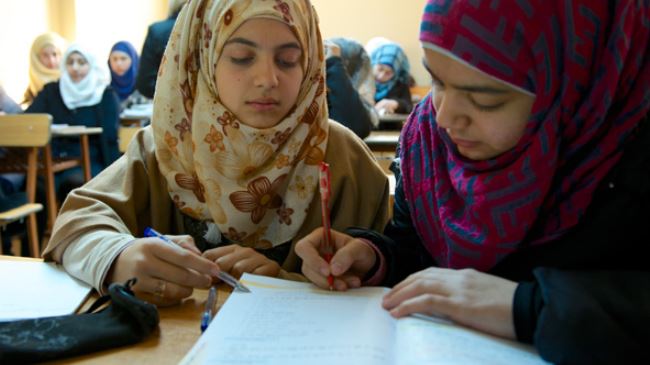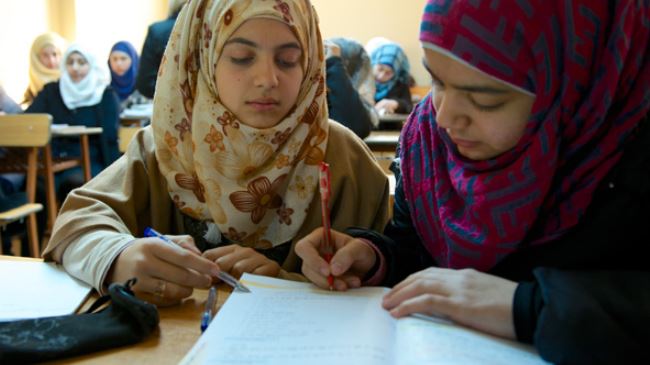 Syrian students begin their new school year as many schools are in ruins due to attacks by foreign-backed Takfiri militants, Press TV reports.
The number of students across the crisis-hit country this year is estimated at 4.3 million. There are only 17,700 schools running in Syria which should house the whole number of the students.
According to Syria's Education Minister Hazwan al-Waz, "There are 500 schools which unfortunately we will not be able to use. Most of the schools have been the target of armed groups."
Another problem is that many of the schools have been used as temporary shelters for the displaced Syrian families.
"There are also 600 schools used as shelter centers for the displaced. The damaged caused to the education sector exceeds 600 million dollars," he added.
The government is introducing the double-shift system to accommodate millions of students into only thousands of schools.
"Those are the children of Syria and we are relying on them. So this is our decision to provide them with the best," the Syrian education minister said.
The unique architecture of public schools in Syria and thick cement walls have made them a perfect place for militants to occupy and use them as hideouts to fight the Syrian army.
According to the report, the message Syrians want to deliver through their measures to run schools is that despite the ongoing ferocious war against the Middle Eastern country, they are capable of fighting the Takfiri ideology with knowledge.
They also intend to show that they will not allow foreign-backed militants and the countries supporting them to destroy their future.
Syria has been gripped by deadly violence since 2011, with ISIL Takfiri terrorists currently controlling parts of it mostly in the east.
The Western powers and their regional allies – especially Qatar, Saudi Arabia and Turkey – are reportedly supporting the militants operating inside Syria.
More than 191,000 people have been killed in the over three years of fighting in the war-ravaged country, says the Office of the UN High Commissioner for Human Rights (OHCHR), calling the figure a probable "underestimate of the real total number of people killed."