Middle East
North America
Syria
Turkey
Syrian Students, Teachers Protest in Hasakah as Militants Occupy Schools
School administrators, teachers, and students rallied in front of Hasakah Education Directorate to protest against the takeover of school facilities by the so-called Syrian Democratic Forces (SDF), which enjoy Washington's support.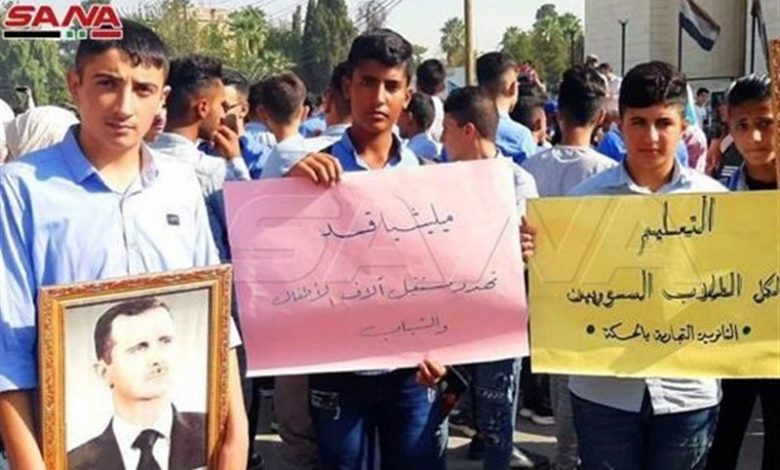 "We call on the SDF to open our schools because we already were in an 8-month break due to coronavirus, so it is unacceptable to close the schools again," explained one student.
Protesters including local students held portraits of Syrian President Bashar al-Assad and signs denouncing the takeover.
Director of Hasakah Education Ilham Sourkhan also condemned the occupation of schools by SDF forces.