Syria
Syrians celebrate army's arrival in town of Taqsis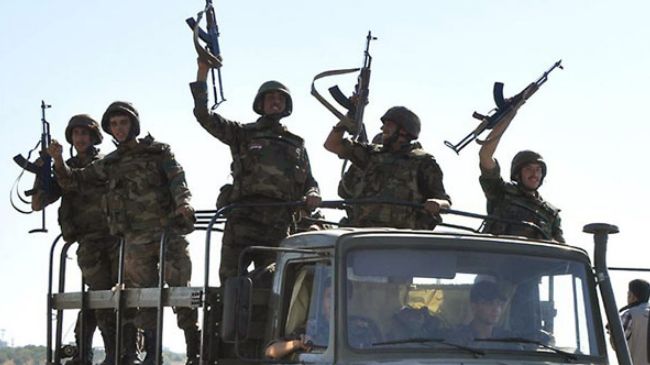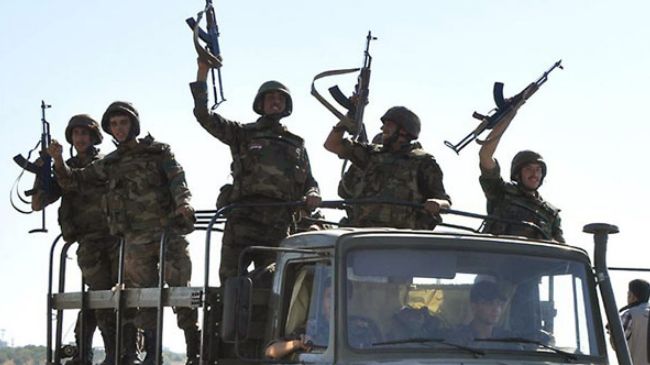 Syrians in the central province of Hama have celebrated the arrival of army troops in their town after their recent victory against foreign-backed militants.
Locals poured into the streets as the army entered Taqsis on Saturday, one day after government forces flushed militants out of the town.
Meanwhile, the Syrian Foreign Ministry has asked the United Nations to condemn the terrorist attacks on civilians and UN staff in the occupied Golan Heights.
The Syrian Foreign Ministry sent two identical letters to UN Secretary General Ban Ki-moon and the president of the UN Security Council on the abduction of UN staff in the strategic region.
On March 6, militants detained 21 soldiers who were part of a 300-strong Filipino peacekeeping unit stationed in the Israeli-occupied Golan Heights.
On Saturday, the ambassador of the Philippines to Amman confirmed the release of the peacekeepers and their arrival in Jordan from the southwestern Syrian village of Jamlah.
The militants had originally said they would not free the hostages until Syrian government forces withdrew from the area surrounding the village.
The Syria crisis began in mid-March 2011. Many people, including large numbers of security personnel, have been killed in the violence, and several international human rights organizations say the foreign-sponsored militants have committed war crimes.
The Syrian government says that the chaos is being orchestrated from outside the country, and there are reports that a very large number of the insurgents are foreign nationals.
Damascus also says the West and its regional allies, Qatar, Saudi Arabia, and Turkey, are supporting the armed groups.