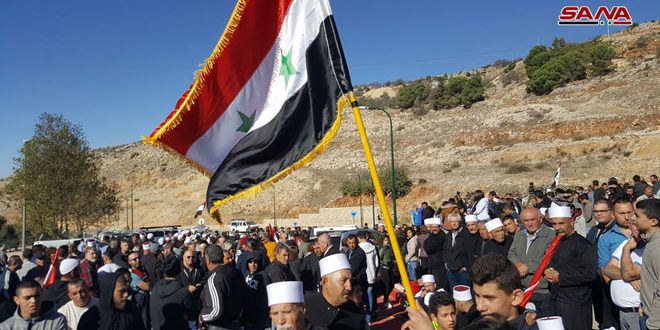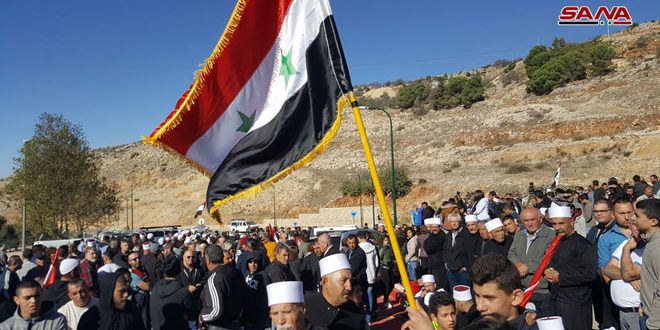 Syrians inside the Israeli-occupied Golan Heights region took to the streets on Tuesday to protest the ongoing municipal elections.
Hundreds of Syrian nationals gathered outside of the polling stations to protest the elections and current occupation of the Golan Heights by Israel.
Among the chants used by the protesters was the "Golan is Arab and Syrian," which has been used on a number of occasions by the residents of this region.
The Syrian residents of the occupied Golan Heights have been protesting the Israeli elections for the past four days.
The protests have deterred any would-be voters from casting their ballots, as locals report the polling stations are mostly empty.