Syria
Syrians: Participating in presidential vote means contributing to building Syria's future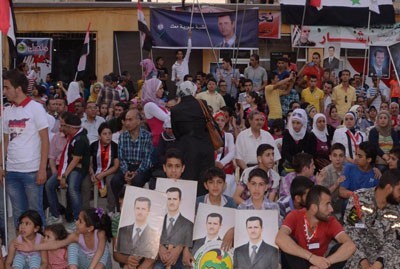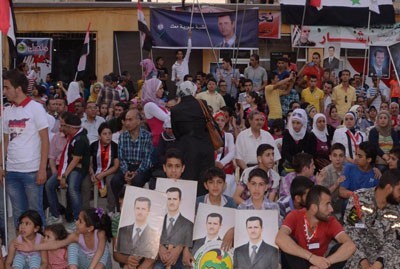 Syrian people continued Sunday marches in support of presidential elections and Army's battle against terrorism.
In Homs countryside, thousands of citizens of al-Dabbousiyeh and neighboring villages took to the streets in support of the presidential election process.
The participants raised the Syrian flags and pictures of candidate Dr. Bashar al-Assad and chanted slogans that express their full support to the Army in its war against terrorism.
The participants pointed that taking part in the upcoming presidential elections means would be contributing to the building of the future of modern Syria.
In the same context, citizens of al-Qabo and neighboring villages in the northern countryside of Homs gathered to express their absolute support to the presidential elections and Army.
Meanwhile, crowds of people gathered in al-Sleibeh neighborhood in the city of Lattakia.