Syria
Syrians unite in masses to protest Trump's Golan Heights decision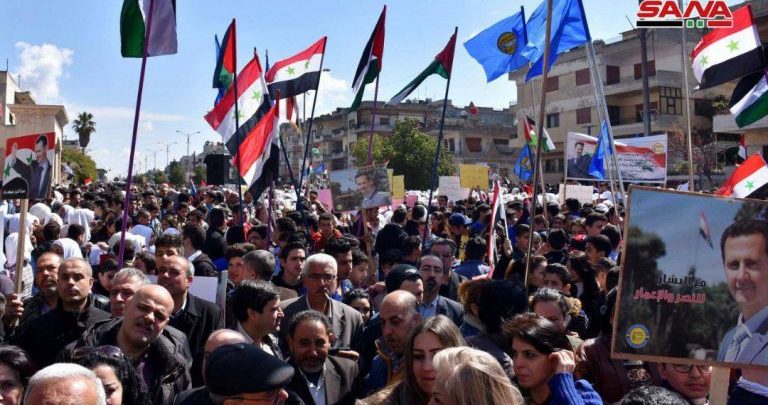 Mass protests have broken out across Syria this afternoon in response to U.S. President Donald Trump's decision to recognize Israel's sovereignty over the Golan Heights region.
Speaking to Al-Masdar from the protest in Damascus, a source said the decision to begin these demonstrations across Syria was made approximately four hours.
Since the announcement, a large number of Syrians have gathered in the cities of Daraa, Sweida, Homs, Aleppo, and Damascus to protest Donald Trump's recent decision.
More protests are expected to begin in the coming hours as Syrians take to the streets to demonstrate against Trump's decision.