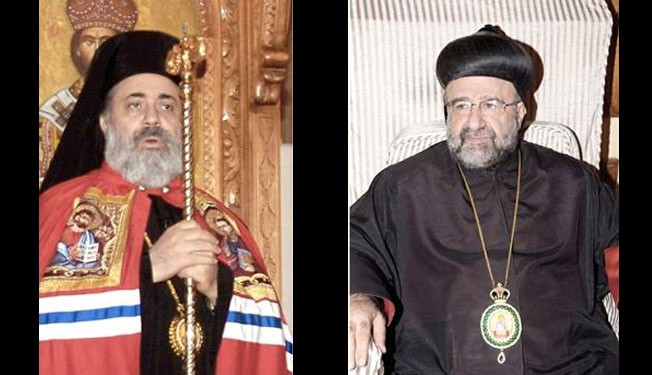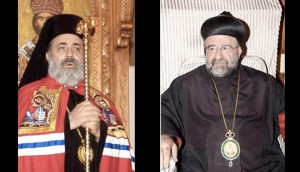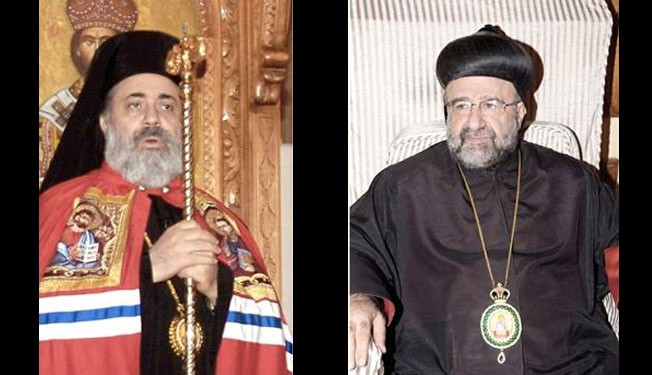 The grand mufti of Syria says the two bishops kidnapped in Syria by foreign-backed militants were in Turkey, according to a member of the Imperial Orthodox Palestinian Society.
After meeting with Syria's Mufti Ahmad Badreddine Hassoun in Moscow, Elena Agapova, the deputy chairwoman of the society, quoted him as saying, "The two bishops Paul Yazigi and Yohanna Ibrahim are alive and are in Turkish territory," according to reports by various local media outlets.
Also, Lebanese General Security chief Maj. Gen. Abbas Ibrahim and United Nations-Arab League envoy Lakhdar Brahimi discussed in Qatar the two kidnapped bishops, the National News Agency reported.
Ibrahim arrived in Qatar earlier this week to follow up on the case of the two abducted bishops.
Qatar has been one of the biggest supporters of the war in Syria aimed at toppling the Syrian government.
The NNA said the General Security chief and Brahimi addressed the role that the UN could play to help resolve the case.
Aleppo's Greek Orthodox Archbishop Paul Yazigi and Syriac Orthodox Archbishop Yohanna Ibrahim were abducted in April by militant groups while en route to the northern city from the Turkish border.
They were reportedly being held by a small group of rebels in the town of Bshaqtin, 20 kilometers northwest of Aleppo.
The recent release of nine Lebanese Shiites kidnapped in Azaz last year had raised hopes that the two bishops would also be freed.
Lebanese Caretaker Interior Minister Marwan Charbel and Foreign Minister Adnan Mansour have confirmed that the two bishops are still alive.
The war in Syria started in March 2011, when pro-reform protests turned into a massive insurgency following intervention of western and regional states.
According to the United Nations, more than 100,000 people have been killed and millions displaced in the violence.