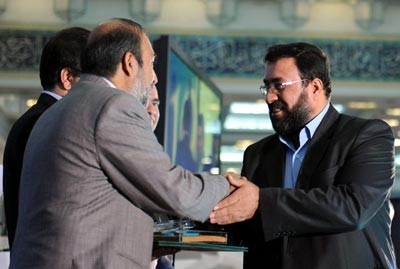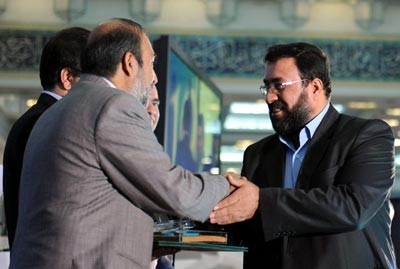 The Syria pavilion which took part in the 18th International Exhibition of the Press and News Agencies held recently in Tehran was awarded the Best Pavilion prize, among the participation of 600 newspapers and news agencies and 80 websites from 50 countries.
The Syrian pavilion was selected as the best because of the positive evaluation it earned from the jury panel supervising the Exhibition due to its "distinctiveness, wide participation and activeness" during the five days of the Exhibition.
The pavilion included press participations from the Syrian Arab News Agency (SANA); al-Wahda institution, including Tishreen and al-Thawra newspapers; al-Baath publishing house, including al-Baath newspaper , in addition to the provinces-based newspapers and a number of magazines.
"The Exhibition's activities for this year were characterized by efficiency, quality, quantity and the wideness of participation," said Iranian President's assistant for Human Resources Development Affairs, who awarding the prize to the Syrian pavilion.
He added noted that the Exhibition was visited by more than a million visitors.