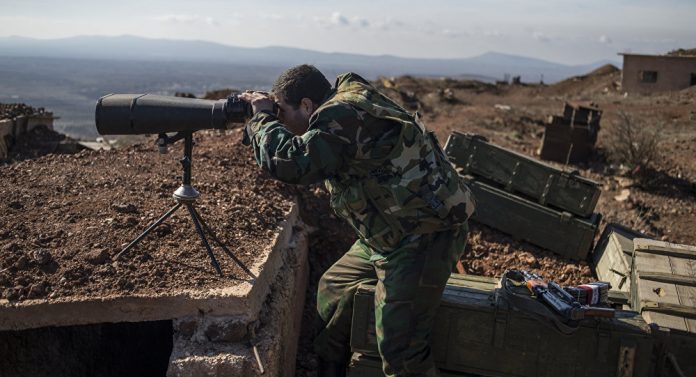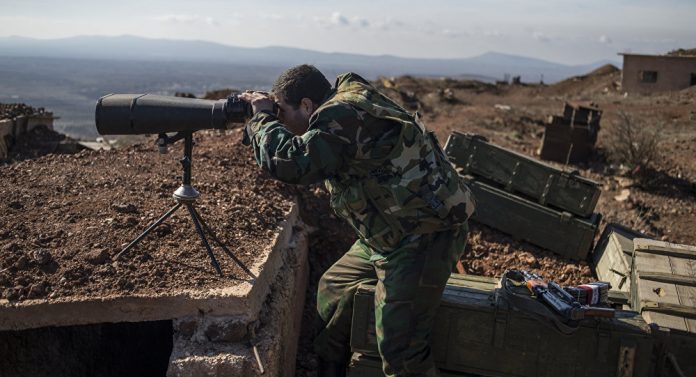 Munzer Munzer, acting charge d'affairs of Syria's permanent delegation to the UN, has told the international body that Syrian sovereignty over the Israeli-occupied Golan Heights territories is not negotiable, can't be relinquished, and isn't subject to any limitations, SANA reported.
Speaking at a UN Security Council session devoted to the situation in the Middle East on Tuesday following Israel's downing of a Syrian warplane over the contested Golan Heights, Munzer argued that the incident was more proof of Israel's "solid relation to the terrorist groups" in Syria.
The diplomat stated that Damascus has already provided UN bodies with ample evidence of "unlimited" Israeli support for terrorists in the so-called Golan disengagement zone between the two countries. He cited as an example the recent evacuation of hundreds of members of the controversial White Helmets group, which Damascus considers a media arm for the al-Nusra terrorist group*, out of Syria.
Munzer accused "some" UN member states of providing "political cover and protection" to Israel, which he said allowed it to "reject abiding by international legitimacy resolutions." This support, the diplomat said, has enabled Tel Aviv to continue its occupation of the Arab lands in Palestine, Syria and Lebanon.
"Israel," Munzer said, "continues its colonial settlement campaigns in the occupied Golan Heights and the policies of repression against Golan citizens, looting their resources and arresting the Syrian people in a blatant violation of Geneva treaties."
Munzer urged the Security Council to take "immediate measures" to stop Israel's alleged violations of international law, and to withdraw from Arab lands to the June 1967 borders outlined by numerous resolutions, including 242, 338 and 497.
Israel occupied the Golan Heights in 1967 following the Six-Day War.
The conflict between Israel on the one hand and Egypt, Syria and Jordan on the other led to Israel's occupation of the Golan Heights, the West Bank, Gaza and the Sinai (the latter territory was returned to Egypt following the 1973 Yom Kippur War).
Israel formally annexed the Golan Heights in 1981. The decision has not been recognized by any other state, although US lawmakers have applied growing pressure on President Trump to do so in recent months.
Tensions are running hot between Syria and Israel amid semi-regular skirmishes in the Golan Heights as the Syrian military rushes to restore control over its southern territories following the mass surrender and/or evacuation of thousands of anti-government militants in the region.
The Syrian military has been carrying out an offensive against the militants, as well as pockets of Daesh** terrorists in the region. Israel has repeatedly accused Damascus of violating Israeli airspace, most recently with the Sukhoi jet shot down on Tuesday, and has carried out multiple retaliatory attacks.
Syria has slammed Israeli activity, saying its operations are aimed at fighting jihadist militants in the country's south, and accusing Tel Aviv of aiding and abetting the terrorists.