World News
Tajik forces fire on Kyrgyz homes, death toll rises: Bishkek
Kyrgyzstan says Tajik forces have broken the ceasefire by opening fire on people's homes in a village in the southwestern region of Batken.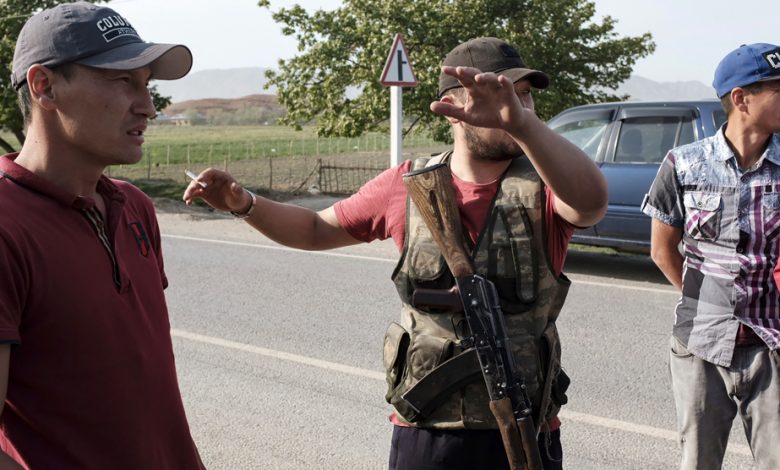 The national security committee said in a statement on Saturday that Tajikistan's military had "opened fire on dwellings" in Leilik district.
Kyrgyzstan's Health Ministry said on Saturday that 39 people have been killed in the conflict.
The government declared Saturday and Sunday days of mourning.
Clashes erupted between the two Central Asian countries on Wednesday, with residents on both sides of the border throwing rocks at each other over a dispute to control an irrigation canal in the region.
The situation quickly escalated with border guards and other security forces on both sides exchanging gunfire.
Nearly 10,000 civilians have been evacuated from the conflict zone.
Tajikistan has yet to officially acknowledge any deaths or damages, but local media citing regional officials said on Friday that 10 people had died.
Kyrgyz authorities had declared on Friday evening that fighting had stopped, after the presidents of the two countries spoke on the phone and agreed to meet next month.
But local reports suggested the situation on the ground remained unfriendly.
Clashes between communities over land and water along the border are regular occurrences, with border guards often getting involved. But this week's violence is apparently the most serious in the two nations' 30 years of independence.
Tajikistan controls the headwaters of many of the region's rivers that the four other former Soviet states, Kazakhstan, Kyrgyzstan, Turkmenistan and Uzbekistan, depend on for irrigation.
The European Union (EU) said in a statement on Friday it "regretted" the escalation of tensions, and that it "stands ready to provide, if needed, technical assistance through its regional programs, dealing with border management and water management."
The bloc also said that Brussels will provide "continued political support for a stability and prosperity in the region, which are key priorities of the EU Strategy on Central Asia."
The Cooperation Council of Turkic Speaking States also issued a statement on Friday, calling on both sides "to continue exercising caution and take joint measures to stabilize the situation."