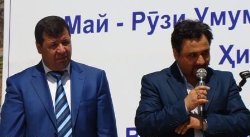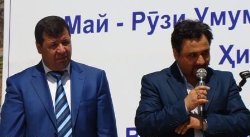 Zafar Muhabbatov, Secretary General of Tajikistan's Red Crescent Society, has thanked Iran for sending relief aid to poor Tajikistani people.
Muhabbatov, addressing a meeting of world aid workers, said his country wants to expand cooperation with Iran with an aim to benefit from helpful experiences of Iran Red Crescent Society (IRCS).
He said the IRCS are now active in every corner of Tajikistan, extending help to the needy.
He added that Iran now works on a project to set up a resting camp in Varzab
for Iranian, Afghan, Pakistani and Tajik youth.