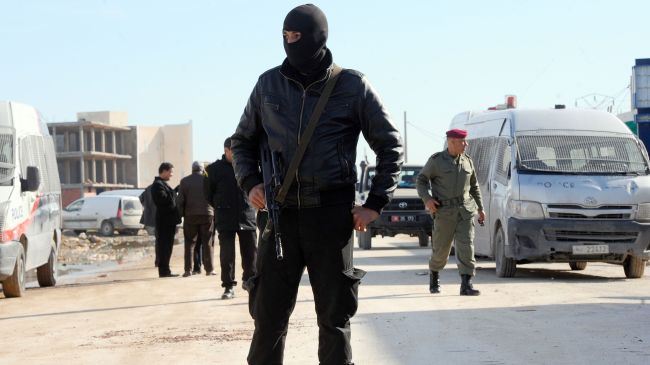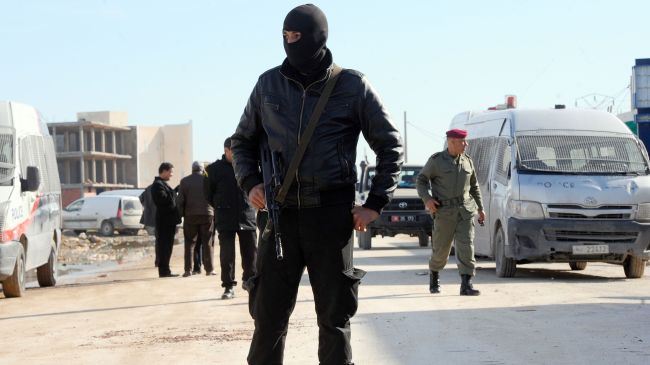 Tunisian militants have carried out another roadside bombing in the southern part of the country, amid recent deadly attacks in the country, Press TV reports.
Militant attacks left one civilian dead in the south of Tunisia on Wednesday, with Tunisian President Moncef Marzouki vowing to deal with terrorist attacks, Press TV reported.
"The high moral of our troops will never be low. The army will continue its mission and face the danger. This is the duty of soldiers who track terrorists and risk their lives for our country," said Marzouki.
Earlier this year, Tunisia's interior minister confirmed reports that almost 400 Takfiri militants have returned from fighting in Syria. The confirmation sparked fears that the Takfiris could trigger violence in the country.
"The war on terror is very difficult. Terrorists are cowards. Their strategy is based on Treachery. They're planting mines because they can't confront our brave army units and security forces," said Tunisian Defense.
Takfiri militants from the so-called Islamic State of Iraq and the Levant (ISIL) have been carrying out a campaign of terror in Iraq. Iraqi armed forces have been engaged in fierce clashes with the ISIL terrorists since two weeks ago. The militants have threatened to take their acts of violence to Baghdad.
Syria has also been the scene of a deadly crisis since March 2011. The ISIL has been operating in Syria as well.
Tunisian Lawmakers expressed concern about the presence of thousands of Tunisian Takfiris among the ISIL militants.