Syria
Takfiri Militants Suffer Heavy Losses in Quneitra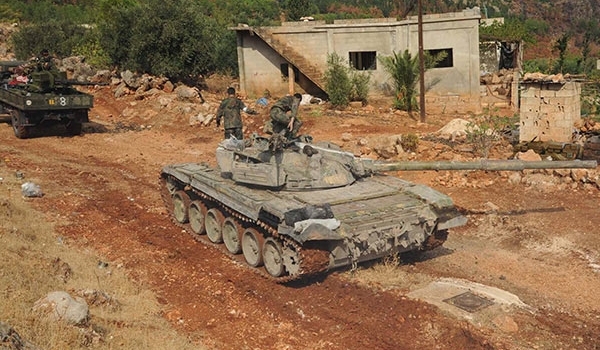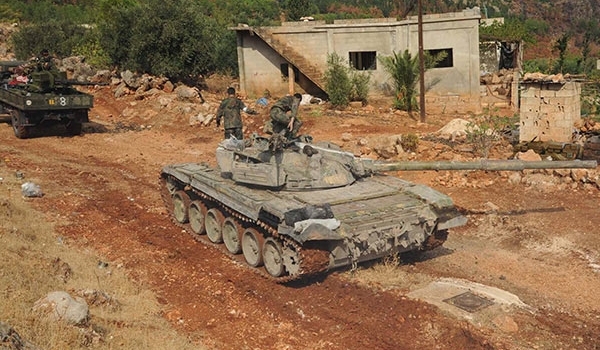 The Syrian army stuck a heavy blow at the Takfiri militants in the countryside of Quneitra on Saturday.
The army conducted military operations against the militants in Nabaa al-Sakher village in the Southeastern countryside of Quneitra, inflicting heavy losses on them.
Meanwhile, the terrorist groups also acknowledged, on their social media pages, the death of scores of terrorists.
Ibrahim Mohammad al-Ghazali, Mohammad Abdullah al-Dnaifat, Omar Joudeh al-Ghothani, Abdel Hamid al-Naser, Ahmad Muwafaq al-Nasser, Mohammad Yaser al-Naser, Diyaa Mohammad Saleh Eqbal and Ra'fat Abdel-Aziz al-Saleh from the so-called "Jund al-Malahem" were among the dead terrorists.
On Tuesday, military sources in Quneitra said that the Syrian army and the Lebanese Hezbollah have taken a heavy toll from the terrorist groups and recaptured Tal-Ahmar hill in a major joint offensive in the Southwestern province.
The sources said that the Syrian soldiers stormed the positions of the militant groups in the nearby areas of Tal-Ahmar and retook full control over this strategic hilltop.
The sources further added that scores of the militant groups' members were killed or wounded in the Tal-Ahmar liberation operation. Tal-Ahmar went under militants' control only two days ago.
Meantime, the Syrian army and the Hezbollah Movement carried out another operations against the strongholds of the militant groups in Ayn al-Nuriyeh area in Quneitra province.
Elsewhere, Hezbollah fighters targeted a long convoy of the so-called Free Syrian Army's (FSA) vehicles loaded with weapons and ammunitions near al-Hamidiyeh in Quneitra, killing and wounding tens of the FSA forces.