Middle East
Takfiri terrorist urges spreading Syria war into Lebanon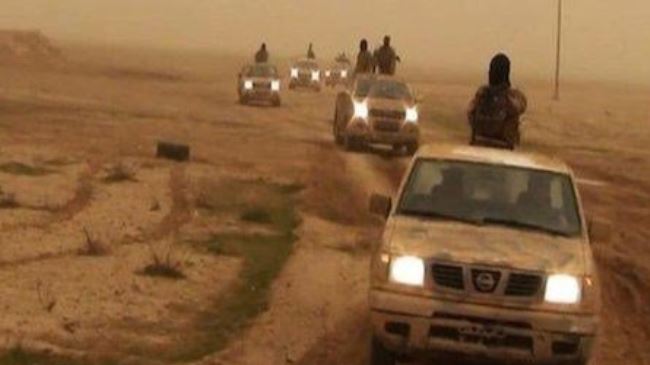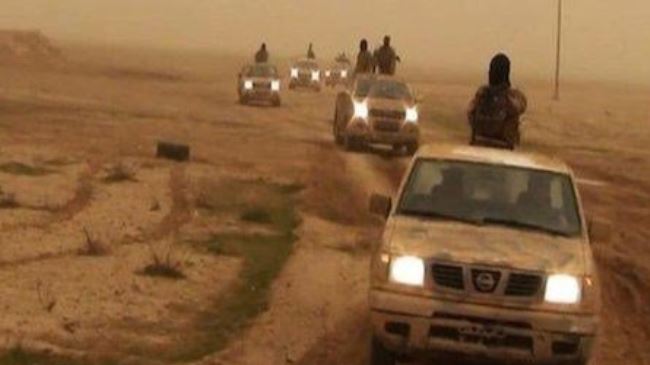 The head of a Takfiri terrorist group has instigated foreign-backed Takfiri terrorists operating in Syria to move the fight into neighboring Lebanon.
Anas Sharkas, who is also known as Abu Ali al-Shishani, made the remarks in an interview with Lebanon's al-Akhbar newspaper on Wednesday, accusing Lebanon of being an "affiliated" state to the Lebanese resistance movement Hezbollah.
Sharkas, who is the head of a militant group comprised of 30 fighters, urged militant groups "to move to Lebanon to break Hizbullah after it intervened in Syria."
"The party came here to kill our men, women and children, while its women and children are enjoying security," Shishani said, adding, "If we want to succeed, we have to fight in Lebanon."
The Lebanese newspaper said that the interview had been conducted two months ago on the outskirts of Lebanon's northeastern border town of Arsal.
Hezbollah Secretary General Seyyed Hassan Nasrallah has said the resistance group's mission in Syria is aimed at preventing the rise of "Western-backed Takfiri forces," who threaten Lebanon's security.
Shishani further called on the ISIL Takfiri group and the al-Qaida-linked so-called al-Nusra Front to unite under the "banner of Islam," saying that he "would sacrifice his life for both groups with nothing in return."
Over the past months, Lebanon has been suffering from terrorist attacks by Takfiri militants and random rocket attacks, which are viewed as a spillover of the conflict in Syria.
ISIL Takfiri terrorists currently control parts of Syria mostly in the east and north. They have also seized swathes of land in neighboring Iraq. The militants have been committing crimes like beheading and mass killing of people, horrific acts that have no place in Islam.