Lebanon
Takfiri Threats Prior to Beirut's Blast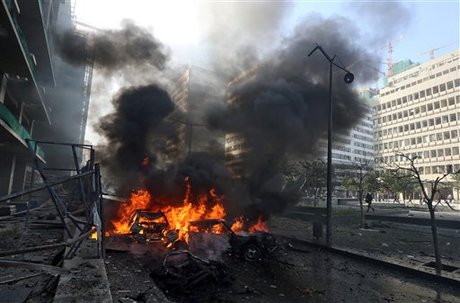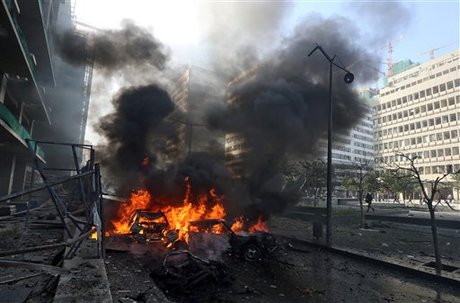 The competent authorities finished on Monday collecting the forensic evidence in the context of investigating the blast which occurred a day earlier in Verdun area in Beirut, in order to reveal the culprits.
Al-Manar correspondent noted that the security forces opened the roads that lead to the scene and started surveying the damages in preparation for paying the compensation to the affected.
Directly after the explosion and without referring to any evidence certain Lebanese media outlets began politicizing the case in the context of the rift between Hezbollah and the banks over the US Act which imposes financial sanctions on the party.
Those media outlets even eliminated the possibility that the takfiri groups may have been behind the terrorist attack despite all the reports that tackled this issue.
In this context, the Lebanese security forces had arrested several ISIL cells whose members acknowledged they were preparing to carry out attacks in Beirut against non-military institutions, and places frequented by civilians.
Two days before the explosion, military intelligence circulated a telegram to the various security services, in which it warned them that Nusra Front (Qaeda branch in the Levant) had planned to commit terrorist acts targeting the Al Hamra district of Beirut.
Based on military information, some embassies (Canada,…) and the United Nations warned their employees and citizens to be cautious, and not to frequent the area in question.
Condemnations and stances
The Association of Banks in Lebanon condemned the attack that targeted the HQ of BLOM Bank in Verdun area in Beirut on Sunday, an ABL statement said.
"ABL and the Lebanese share condemnation of the bombing that targeted a reputable economic institution, and we believe that this attack has affected the whole banking sector and aims to destabilize the economy," said the statement.
ABL also demanded that judiciary and security authorities to reveal the culprits behind the explosion.
The statement came a day after a bombing attack targeted BLOM Bank in the neighborhood of Verdun in Beirut.
According to Interior Minister Nouhad al-Mashnouq, the bomb contained about 3-4 kilos of explosives and had been "placed behind the back wall of BLOM Bank."
"Democratic Gathering" Head, MP Walid Jumblatt, called in a series of Tweets following the Verdun explosion on Sunday, for "ending all public debate in newspapers and the media, and refraining from attacking Central Bank Governor, since confrontation today is targeting Hezbollah and its audience, and all of Lebanon."
Several other statements made by religious and political figures condemned the terrorist act and considered that it targets Lebanon's security and stability.