Syria
Takfiris force out fellows from Syria town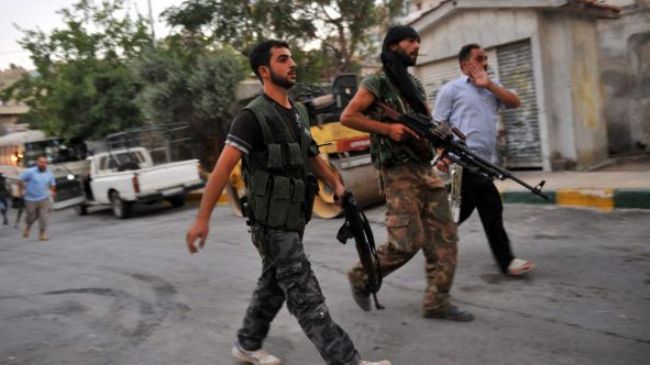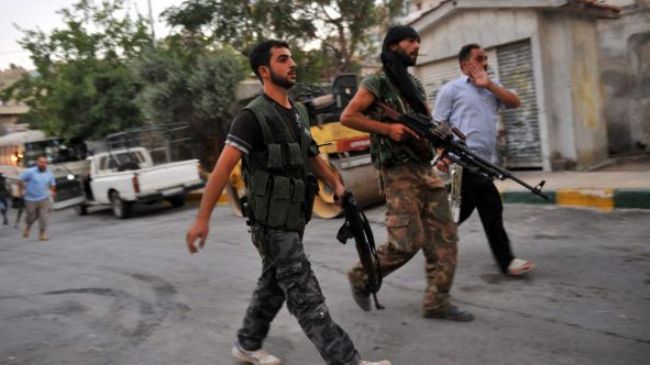 Al-Qaeda-linked militants operating inside Syria have reportedly captured a border town previously held by a fellow Takfiri group.
Reports said on Thursday that the terrorist Islamic State in Iraq and the Levant (ISIL) had stormed the headquarters of another Takfiri group calling itself Suqur al-Islam in Syria's northern town of Atma on the border with Turkey.
According to the reports, a firefight broke out between the two militant groups in Atma, which serves as a crossing point for weapons and foreign-sponsored agents into Syria.
The ISIL militants then set up road blocks and detained the leader of the so-called Suqur al-Islam group as well as two dozen of its members. The two militant groups used to cooperate in the region.
The latest reports underscore the deepening divisions among the foreign-sponsored groups in Syria. Many of the Takfiri militants have been killed due to infighting over different issues.
Such reports come as the Syrian army continues to carry out successful military operations against the militants, inflicting heavy losses on them across the country, which has been grappling with crisis since March 2011.
Earlier this week, the Syrian forces regained full control of the town of Qara in the strategic al-Qalamoun area outside Damascus.
Statistics released by the United Nations show more than 100,000 people have been killed and millions displaced due to the turmoil in Syria.
The world body has recently warned against the humanitarian situation in Syria, saying that over nine million people are in need of urgent aid due to the crisis.