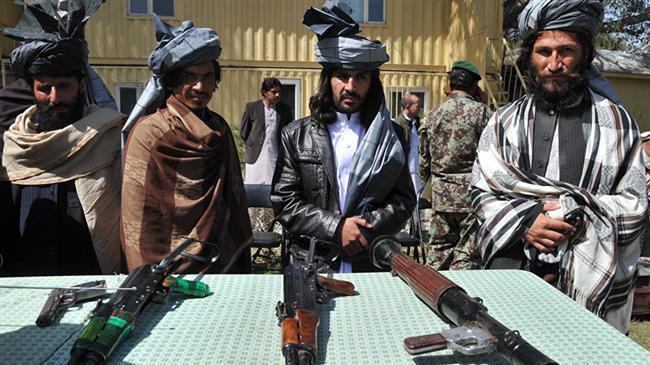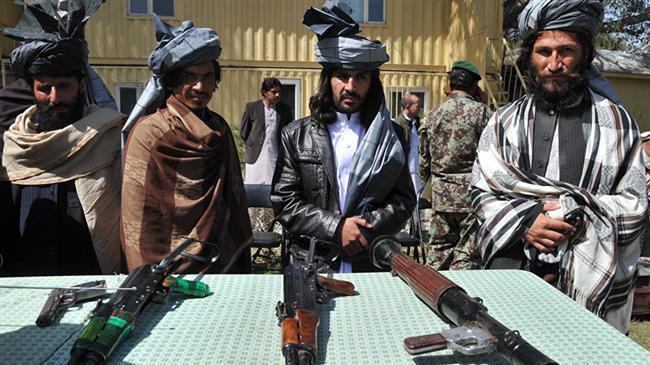 The Taliban have agreed to a ceasefire with the Afghan government for Eid al-Fitr, which marks the end of the Muslim fasting month of Ramadan.
The militant group announced in a statement on Saturday a three-day ceasefire with Afghan security forces for the Eid in the middle of June, following a truce deal already proposed by Afghan President Ashraf Ghani.
The ceasefire, the first offer of its kind, will begin either on Friday or Saturday, as Eid al-Fitr falls on one of these days.
The Taliban said foreign forces would be excluded from the ceasefire and operations would continue against them, adding that they would "strongly defend" themselves against any attack.
"Members of the Taliban should not participate in public gatherings during the Eid festivities because the enemy could target us," the statement said.
"Foreign occupiers are the exception" to the ceasefire order and "our operations will continue against them, we will attack them wherever we see them," it added.
Ghani had declared an unconditional week-long ceasefire with the Taliban on Thursday, but the offer excluded Daesh and other terrorist outfits.
Afghanistan announces a week-long ceasefire with the Taliban militant group for the Eid al-Fitr holiday.
The truce would last "from the 27th of Ramadan until the fifth day of Eid al-Fitr," Ghani tweeted from an official account, indicating it could run from June 12 to 19.
Ghani's decision came a few days after over 2,000 Afghan religious scholars issued a fatwa (religious decree) outlawing bombings and demanding that Taliban accept the government's peace offer in order to prevent further bloodshed.
Taliban's five-year rule over at least three quarters of Afghanistan came to an end when the US and its allies invaded the Asian country on October 7, 2001 as part of Washington's so-called war on terror.
The offensive removed the Taliban regime from power, but, ever since, the group has been involved in widespread militancy, killing thousands of civilians as well as Afghan security forces and displacing tens of thousands of people across the country.
Hours before the group announced a ceasefire, at least 17 Afghan soldiers were killed when Taliban fighters stormed a military base in western Afghanistan, officials said.
The Taliban claimed the Friday night ambush in the Zawol district, which provincial officials in Herat said killed 17 members of the Afghan security forces and wounded another.
Zawol district governor Mohammad Saeed Sarwari confirmed the attack and the death toll, saying the Taliban confiscated weapons following the attack.
In a WhatsApp message, the Taliban put the death toll at 18 Afghan soldiers.
More recently, Daesh has also taken advantage of the chaos and established a foothold in eastern and northern Afghanistan.
The Takfiri outfit has stepped up its terror attacks in the war-torn country after losing its bases in Iraq and Syria despite the presence of thousands of US-led foreign troops on Afghan soil.