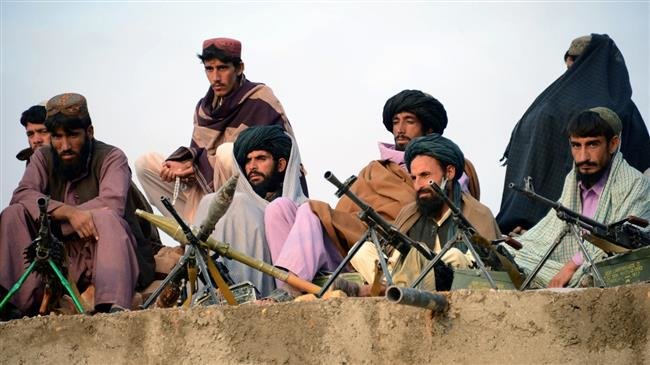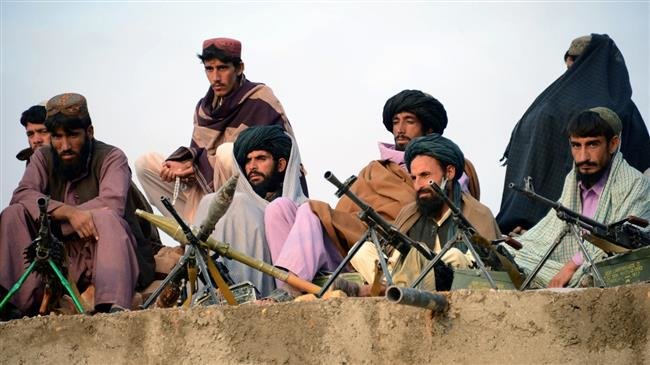 Afghan militant group Taliban have announced they will continue the so-called peace talks with the United States, insisting however that no tangible agreement has been reached in a first round of meeting in the Qatari capital of Doha.
Taliban spokesman Zabiullah Mujahid said in a statement on Saturday that continuing with the talks was mutually agreed in the Doha meeting a day earlier between representatives of the group and delegation led by veteran US diplomat Zalmay Khalilzad.
"Both sides spoke (about) an end to the occupation and a peaceful solution to the Afghan issue … Both sides agreed to continue meeting in the future," said Mujahid, without elaborating.
Other Taliban sources described the Friday discussions as "detailed", saying head of Taliban's Qatar office Sher Mohammad Abbas Stanakzai, led the group's delegation to the talks.
"It was an introductory meeting in which an eight-member US delegation held a detailed meeting with members of our political office," a senior Taliban member said.
Another Taliban official, requesting anonymity, said the talks were focused on US military presence in Afghanistan, which the militants say is a main impediment to peace.
It said Khalilzad, an Afghan-born US diplomat and a former Washington envoy to Kabul, had requested a six-month ceasefire to be announced by the Taliban before parliamentary polls on October 20.
A Taliban source said the group asked in return for a mechanism that would lead to the release of militants from Afghan jails.
"Neither side agreed to accept the other's demands immediately, but they agreed to meet again and find a solution to the conflict," said the source, adding that Khalilzad had called for the formation of special committees that could facilitate the release of prisoners.
Reports said Khalilzad was in Kabul on Saturday to brief Afghan President Ashraf Ghani about his 10-day tour of four countries, namely Pakistan, the United Arab Emirates, Saudi Arabia and Qatar, that could play a role in peace efforts on Afghanistan.
However, Washington, which appointed Khalilzad special envoy for peace in Afghanistan, did not confirm his meeting with the Taliban in Doha. It only said in a statement that "All citizens of Afghanistan must be a part of this reconciliation process", clearly a sign that Washington was approving of the talks with a group that has been its main enemy in Afghanistan for the past 17 years.
The United States invaded Afghanistan in 2001 to topple a government led by the Taliban. The administration of US President Donald Trump is struggling to find a way out of the costly conflict as the Taliban has managed to reassert itself in several provinces by taking control of key areas.
Kabul blames Taliban for the bulk of more than 8,000 deaths in Afghanistan since the start of 2018. It says the group has also managed to dissuade people from participating in the upcoming general elections.