Afghanistan
Taliban attack hits police HQ in northern Afghanistan, kills several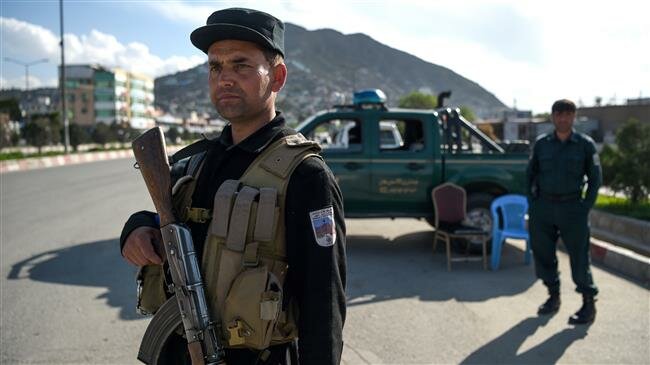 At least seven people have been killed and 55 others injured in an attack by the Taliban militant group on the police headquarters in Afghanistan's northern Baghlan Province.
The casualties were caused after a militant driving a Humvee packed with explosives rammed the vehicle into the police compound in Pul-e-Khumri district of the province.
Local Afghan officials said armed assailants then entered the police headquarters and opened fire on the security forces stationed there.
"At least seven civilians and security officials have been killed. We have also received bodies of women and children," Abdul Aleem Ghafari, deputy provincial health director in Pul-e-Khumri was quoted by AFP as saying.
Assadullah Shahbaz, a member of the Baghlan provincial council, told Reuters that clashes were ongoing and that the council had sought immediate deployment of security forces from neighboring provinces.
Meanwhile, Nasrat Rahimi, a spokesman at the Afghan Interior Ministry, said that several Taliban fighters managed to enter into the police headquarters, adding, "Two of the attackers have been shot dead and operations are underway to eliminate militants engaged in a gun battle with Afghan forces."
A Taliban spokesman claimed responsibility for the "big blast" and the ongoing clashes with the Afghan forces.
The Taliban have stepped up attacks on security installations in their so-called spring offensive even as they are holding direct talks with the United States on a potential end to the war in Afghanistan.
On Friday, the Taliban rejected a call by the US's chief negotiator Zalmay Khalilzad to lay down their arms.
The US and its allies invaded Afghanistan in 2001 over the claim that the then-Taliban regime was harboring al-Qaeda terrorists, responsible for the 9/11 attacks inside the US. Some 18 years on, the US-led forces remain bogged down in the Asian country.
By negotiating with the Taliban, the US may be exploring a potential face-saving exit from the war, now the longest in US history. The talks do not include the incumbent Afghan government.
The Taliban reportedly control or influence more territory than ever since the US-led invasion.