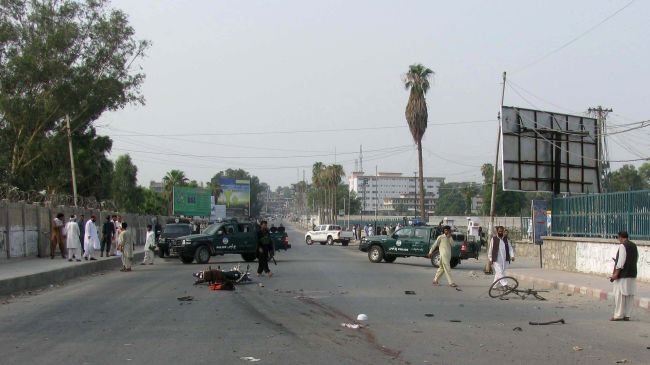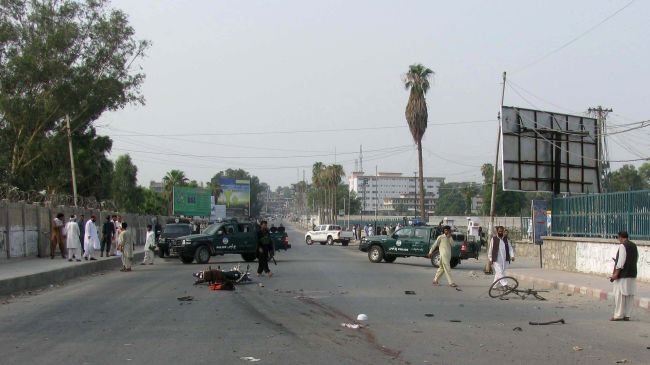 Police in Afghanistan say Taliban militants have killed eight Afghan workers while they were en route to a US base south of the capital, Kabul.
"Eight Afghan workers, who were working in Camp Shank, were killed this morning (Thursday) by Taliban," said the deputy police chief in Logar Province, Rais Khan Sadeq.
Sadeq added that the Taliban militants stopped the car of the "ordinary civilian workers" near a village "and shot [them] in the head one by one."
Police found their bodies with their eyes blindfolded, the official said.
However, there has been no claim of responsibility by the Taliban so far.
US-led forces in Afghanistan hire local staff to work on construction projects and other tasks.
In late April, the Taliban announced the start of their annual "offensive" against US-led and Afghan forces, vowing a new wave of attacks across Afghanistan.
The militant group said it would use "every possible tactic" to inflict casualties on Afghan and US-led forces.
The United States and its allies invaded Afghanistan as part of Washington's so-called war on terror. The offensive removed the Taliban from power, but insecurity remains across Afghanistan despite the presence of thousands of US-led foreign troops.