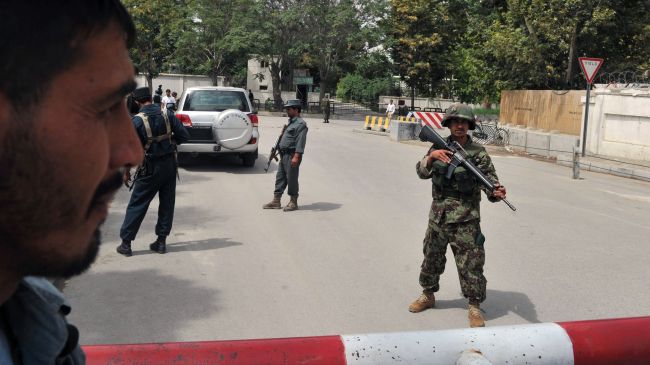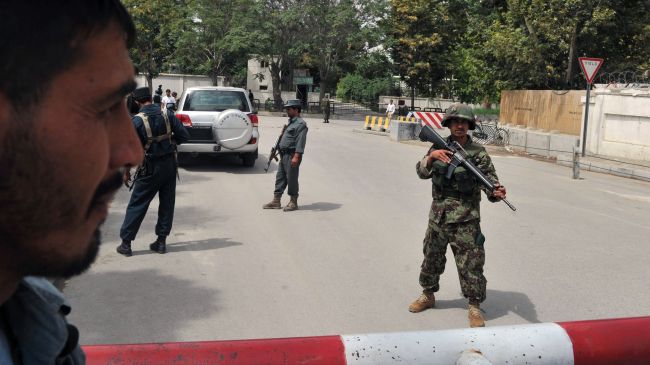 Taliban militants have launched an attack against a police compound in Afghanistan's capital of Kabul, leaving three Afghan policeman dead, Press TV reports.
"Today at around 5:00 a.m. a large number of militants entered a building in Dehmazang and are attacking an American training center, a police center, and other military centers and have caused heavy casualties on the enemy," Taliban spokesman Zabihullah Mujahid said.
A powerful car bomb blast followed by several explosions hit the capital early Monday after several militants tried to infiltrate the traffic police building.
At least 11 people were also injured in the offensive and two Taliban militants were reportedly killed, Kabul police officials said.
Locals say gunfire is still being heard in the capital.
On Wednesday, a bomb attack in front of the gates of Afghanistan's intelligence agency headquarters in Kabul claimed the lives of at least 30 people.
The United States invaded Afghanistan in 2001 under the pretext of combating terrorism. The offensive removed the Taliban from power, but insecurity remains despite the presence of thousands of foreign troops in the country.