Afghanistan
Asia-Pacific
Taliban say forces destroy Daesh base north of Kabul
The Taliban government in Afghanistan says its forces have destroyed a Daesh cell north of Kabul, following a deadly bombing attack outside a mosque.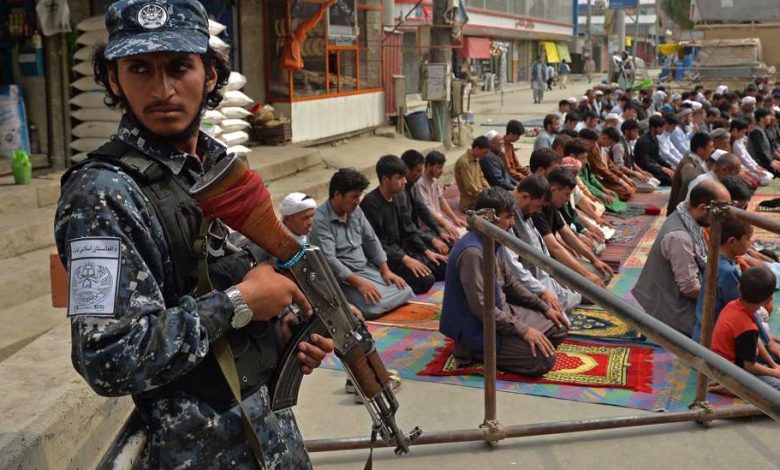 A Taliban spokesperson said on Monday that the terrorists' base had been destroyed a day earlier by its forces following the bombing attack outside the Eidgah Mosque.
The Sunday blast left a number of civilians dead and several others injured. 
Taliban spokesperson Zabihullah Mujahid said a special Taliban unit carried out the operation against Deash elements in Kabul's 17th district.
"The [Daseh] base was entirely destroyed and all of the [Daseh] members inside were killed as a result of this decisive and successful attack," he tweeted.
It was not specified whether the Taliban operation on the Daesh base was directly linked to the Sunday blast.
Local media had reported heavy clashes in the area and residents confirmed during the night that they had heard explosions and gunfire.
The Daesh Takfiri terrorist group has claimed responsibility for numerous attacks in Afghanistan.
The ongoing violence after the Taliban takeover has plunged Afghanistan into a dire situation.
International aid agencies are calling for urgent action to support millions of struggling Afghans.
One relief organization still operating in Afghanistan warned that the health care system in Afghanistan was on the brink of collapse.
The International Federation of Red Cross and Red Crescent Society said it needed tens of millions of dollars to continue funding health clinics, emergency relief, and other services in the country as Daesh and other terrorist groups have bombed many of the health centers across the country.
Meanwhile, Taliban forces are still fighting what remains of forces loyal to Ahmad Massoud, an opposition leader from the Panjshir region north of Kabul.
The Taliban have gained almost complete control of the country following the US military pullout from Afghanistan in August.