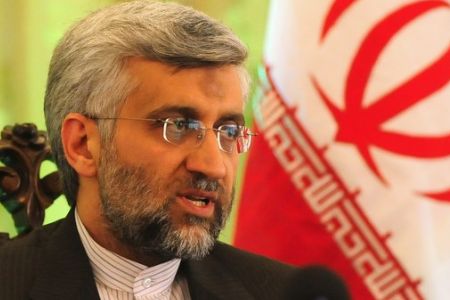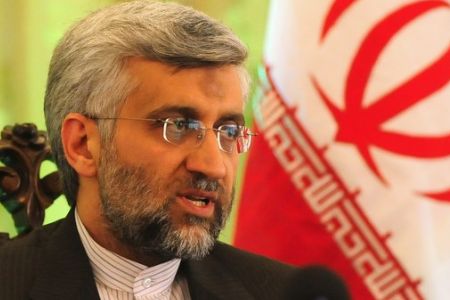 Head of Iran's Supreme National Security Council says the West's decision to return to nuclear talks with Tehran confirms the futility of "other options" against the country.
"We had always said the only right option for the P5+1 is talks for cooperation with the Islamic Republic of Iran," the Council quoted Saeed Jalili as saying in a statement released on Friday.
"The superb capacities and position the Islamic Republic enjoys on a regional and international level today is incontrovertible, and leads to wrongness and futility of any other confrontation with the Islamic Republic," Jalili stressed.
Iran's top nuclear negotiator criticized Western powers for repeating the costly experience of mounting pressure against Iran despite the failure of the policy over the past three decades.
"Anyways, any option other than acknowledging the rights and capacities of the Islamic Republic of Iran and dialogue will be fruitless for them."
Jalili said Tehran had called on the European Union's foreign ministry in a letter to "return to negotiations based on logic rather than going astray."
"According to the terms corresponded with [EU Foreign Policy chief Catherine] Ashton, the Islamic Republic of Iran welcomes their return to talks," Jalili said, urging the West to take lessons from past failures and respect the rights of Iranians and acknowledge their capabilities.
"They should understand talks for cooperation [with Iran] is the only workable option and an opportunity for them," he concluded.
On Thursday, the EU foreign policy chief proposed a three-day round of talks between Iran and the P5+1 — China, France, Russia, the UK and the US plus Germany — over Tehran's nuclear program to be held in mid-November in the Austrian capital of Vienna.
Iran announced its readiness to resume nuclear discussions in September, stating that any negotiations must be conducted within the framework of a declaration the country issued with Brazil and Turkey on May 17. Under the declaration, Tehran agreed to ship most of its low-enriched uranium to Turkey in exchange for fuel.
Iran maintains that its nuclear program is totally peaceful and within the framework of the Nuclear Non-proliferation Treaty, to which it is a signatory.