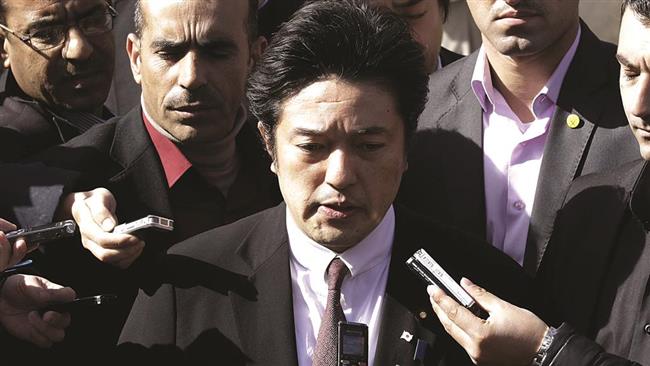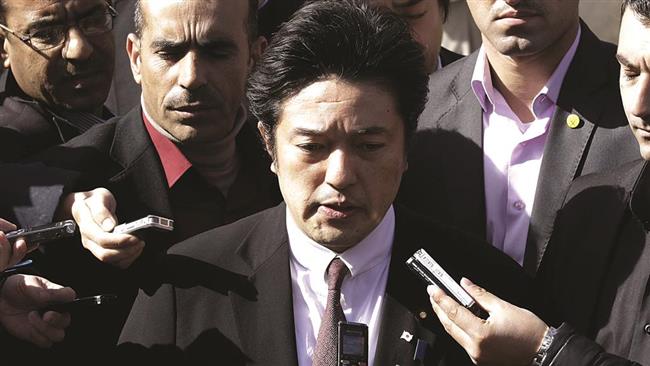 Japan says negotiations with the ISIL terrorist group, which is threatening to execute a Japanese journalist and a Jordanian pilot in its custody, have become "deadlocked."
Japan's Deputy Foreign Minister Yasuhide Nakayama told reporters in the Jordanian capital, Amman, late Friday that no progress has been made in the efforts to secure the release of Japanese Kenji Goto and Jordanian Muath al-Kassasbeh.
"It has become deadlocked," said Nakayama who is in Amman to work out a solution with Jordanian officials.
"Staying vigilant, we will continue analyzing and examining information as the government is making concerted efforts together," he added.
Japanese Prime Minister Shinzo Abe has assigned Nakayama to coordinate efforts in Amman to save the hostages.
In a video posted on websites linked to the ISIL on January 20, the Takfiri terrorist group threatened to kill two Japanese hostages unless Tokyo pays a 200-million-dollar ransom within 72 hours.
In another video that emerged on the internet on January 24, one of the Japanese hostages, freelance journalist Goto, is seen holding the photo of a dead body allegedly belonging to Haruna Yukawa, the other hostage, who was apparently beheaded after the 72-hour deadline passed without payment.
The hostage crisis came after the Japanese premier announced that his administration allocated around USD 200 million to the fight against the Takfiri ISIL terrorist group.
In the recent footage, which was later removed from YouTube, Goto said that ISIL wants him swapped for a female member of the terror group who is thought to be behind an attack on a hotel in Jordan in 2005.
Goto said, "If Sajida al-Rishawi (a female terrorist linked to the ISIL) is not ready for exchange for my life at the Turkish border by Thursday sunset, 29th of January, Mosul time, the Jordanian pilot Muath al-Kassasbeh will be killed immediately."
However, a spokesman for the Jordanian government announced on Thursday that it will release the female terrorist once it receives proof that the Jordanian pilot is alive.
The ISIL deadline for the execution of the two hostages ended Thursday but no reports have emerged on the situation of the captives.