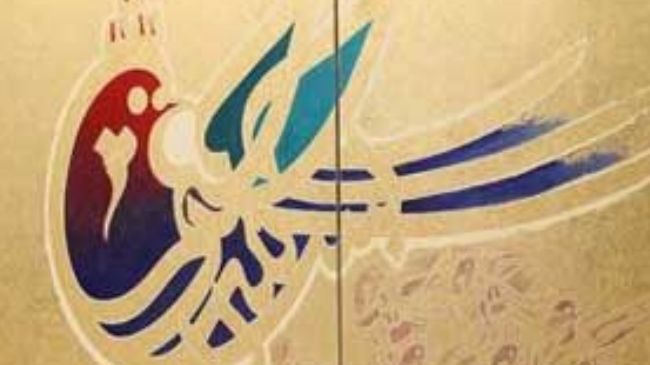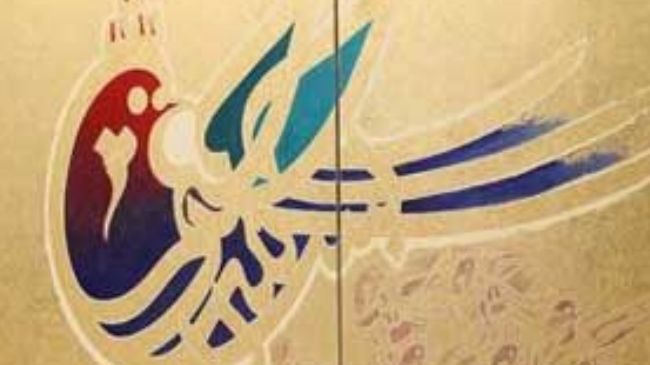 Tehran Qur'anic Art Expo has announced Jalil Rasouli's calligraphic painting 'Bismillah Bird' as the top-priced work of two upcoming exhibitions that will be held in Tehran.
The experts have estimated the price of Rasouli's masterpiece at about $40,000, said the expo organizer Mohammad-Reza Kamarei.
'Bismillah Bird' features a bird-shaped calligraphy of Bismillah in oil and acrylics on two plates of gold in size of 2X2 meters.
Two Qur'anic calligraphy exhibitions will be held in Tehran to display a collection of Qur'anic calligraphy works created by 50 veteran Iranian artists.
Tehran's Niavaran Cultural Complex is to host the first round of the exhibition that will be held from August 3 to 9, while the second expo displaying the same artworks will kick off on August 14 in the capital's Milad Tower.
Esrafil Shirchi, Karam-Ali Shirazi, Einollah Sadeqzadeh and Gholam-Hossein Amirkhani are among the calligraphers whose works will be showcased at the events.
The works are scheduled to go under the hammer after the one-week exhibition at the second expo during an auction that will be conducted by the prominent Iranian actor Jamshid Mashayekhi, Kamarei explained.
Iran as one of the leading countries in art of calligraphy has held various international exhibitions during recent years. Many eminent Iranian calligraphers have been also honored in a number of international competitions so far.
The 2nd International Calligraphy Biennial Exhibition in two competition and non-competition categories was recently held in the Iranian city of Qazvin in April, 2012.