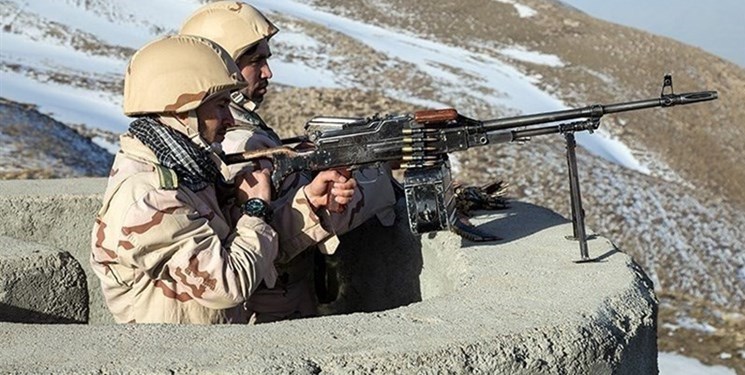 Commander of the Border Guards of the Islamic Republic of Iran Police Brigadier-General Ahmad Ali Goudarzi and his Iraqi counterpart General Hamid Abdullah Ibrahim stressed the need to expand border cooperation between the two neighbors.
Goudarzi and Ibrahim discussed the ways to strengthen and deepen border cooperation in a bid to boost border security and remove problems originated in border areas.
"The Islamic Republic of Iran has 15 neighboring countries and has the most common borders with its neighbors in the world after Russia and China, which are controlled and managed in the spirit of friendship between the regional countries," the Iranian official said.
"We hope that in this meeting we will transfer experiences to improve the border situation," he added.
Goudarzi noted, "Since the beginning of the Iranian year [March 20, 2020], about 130 tons of various drugs have been seized on the borders of the Islamic Republic of Iran."
"Iran has a 1609-kilometer border with Iraq, and this vast common border is well controlled and managed by the favorable relations and interaction between the border guards of the two countries," he said, stressing that Iran will strongly fight against the elements affiliated to the Global Arrogance, and also Takfiri and terrorist mercenaries on the borders.
"We expect Iraq to cover the border gaps and actively combat the smuggling of weapons, ammunition and anti-cultural items," Goudarzi stated.
Hamid Abdullah Ibrahim, for his part, stressed the need to transfer experiences and information between the two countries' border guards, saying, "Equipping and blocking Iraq's borders is on the agenda so that we can use these components and transfer experiences to fight terrorism, insurgent groups, smuggling weapons and ammunition, and anti-cultural items."
In a relevant development in early December last year, Iranian and Iraqi border guards officials in a meeting in Erbil underlined the need for increased cooperation in fighting terrorist groups and armed traffickers.
The meeting was held between Commander of Iran's West Azarbaijan province's border guards General Yahya Hossein Khani and Commander of Iraqi border guards' first zone Imad Fazel Hadi.
"The exchange of information on the implementation of border agreements in order to establish more security in the border line and facilitate the implementation of border agreements and protocols should be put on the agenda," General Khani said.
"The borders of the two countries in the region should be jointly managed and the border guards should firmly confront insecurities that exist due to the presence of terrorists, armed traffickers and those who smuggle cultural items and weapons and ammunition at the border," he added.
General Hadi, for his part, said that desired interactions have been made to establish security at the two countries' joint borders which should continue.
At the end of the meeting, the two sides inked a joint cooperation Memorandum of Understanding (MoU).