Iran
Middle East
Tehran, Baku determined to overcome obstacles in relations: Iranian foreign minister
Iran's foreign minister says the Islamic Republic and the neighboring Republic of Azerbaijan enjoy the necessary will to overcome obstacles on the path of friendly relations.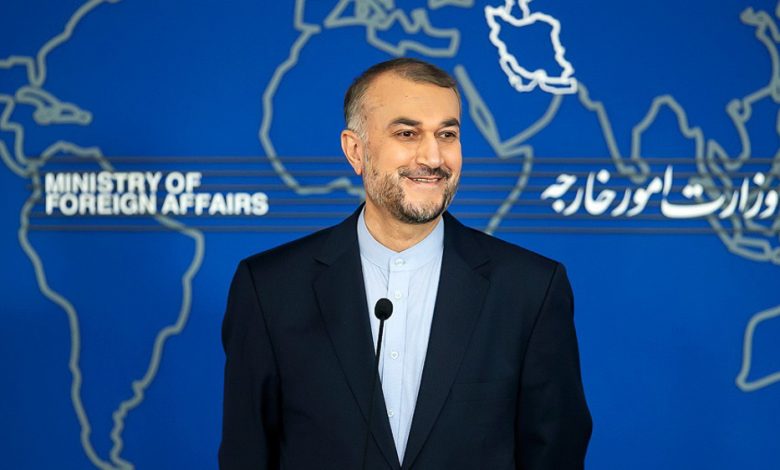 "Positive neighborly relations continue between Tehran and Baku," Hossein Amir-Abdollahian said on Thursday, adding that he and his Azeri counterpart, Jeyhun Bayramov, continue their close contacts and "positive consultations."
"There might be some differences [in the two countries' viewpoints] with regard to certain issues, but the important point is that both sides possess serious determination to overcome the obstacles," Iran's top diplomat said.
Amir-Abdollahian further added that the two sides have agreed to boost cooperation for the improvement and better management of their media and public spheres and set up a joint commission to this end.
"We regard our neighbors as our relatives and observe the principles that govern such relations," he added.
In a phone call between Amir-Abdollahian and Bayramov on October 13, the two sides stressed the need for the resolution of some existing issues between Baku and Tehran through dialogue and cooperation.
Iran's foreign minister told his Azeri counterpart that any concerns or issues between Tehran and Baku must be resolved through dialogue and cooperation, and also in a calm and friendly atmosphere.
Amir-Abdollahian said the two countries must prevent misunderstandings in bilateral relations and that "it is better to continue their relations in the right and rapidly growing direction."
"The two countries have enemies that should not be given an opportunity to strain relations between them," Amir-Abdollahian said, underlining the need for "removing anxiety through dialogue and cooperation," he added.
The phone conversation in October came after the Iranian foreign minister issued a warning concerning certain provocations by the Israeli regime near Iran's borders with Azerbaijan.
The regime, he said, had used the flare-up of tensions between Azerbaijan and Armenia over the Nagorno-Karabakh region last year to establish a presence in parts of Azerbaijan.
The Iranian Army's Ground Forces recently held military exercises codenamed Fatehan-e Khaybar (Conquerors of Khaybar) in the northwestern part of the country.
Azerbaijan's President Ilham Aliyev criticized Iran's exercises. Tehran hit back by saying that holding drills is part of the national sovereignty, warning that Israel's anti-Iran activities in neighboring countries will not be tolerated.