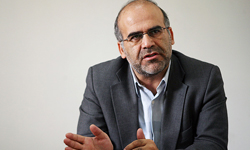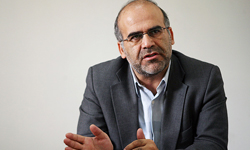 New Iranian Ambassador to Bishkek Manouchehr Moradi Tuesday described as common Iran and Kyrgyzstan's view points on fighting terrorism, extremism and drug trafficking in Afghanistan.
"In addition we can cooperate within the framework of Shanghai and ECO (the Economic Cooperation Organization) at macro-scale levels in the region," Moradi told FNA.
He referred to the geographical position of Kyrgyzstan, its Muslim majority and common Islamic and civilization background of both countries as among Iran-Kyrgyzstan commonalities.
Moradi expressed the hope that Kyrgyzstan would join the Iran-Afghanistan-Tajikistan cooperation trio in transportation and energy sectors.
Kyrgyzstan enjoys rich water resources and Iran can invest in dam construction in the country and import the electricity generated by Kyrgyzstan.
He also reiterated that there are still ample intact potentials for bolstering cooperation between the two countries in all the different fields.