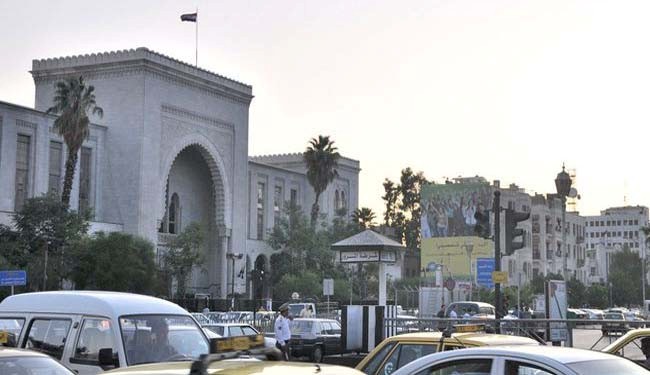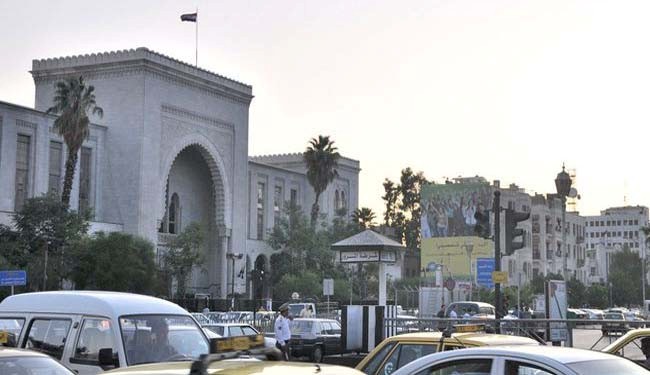 Tehran has strongly condemned an attack on Russia's Damascus embassy, describing it an "act of terrorism."
A mortar shell hit Russia's diplomatic mission compound on Thursday while another landed nearby, killing one local person and injuring nine.
Iran's Deputy Foreign Minister for Arab and African Affairs Hossein Amir-Abdollahian said any attack on diplomatic centers and on the Russian Embassy in Damascus is unacceptable.
He held those sponsoring terrorist acts in the region accountable for such incidents.
"The continued dispatch of weapons and terrorists to Syria is the reason behind insecurity in the country and its spillover into the [entire] region," the Iranian official pointed out.
He stressed the importance of a political solution to the Syria conflict, and added "Syrian-Syrian dialog" is the only way to settle the crisis.
The attack occurred at about 1300 GMT.
The diplomatic mission compound has sustained minor damage and no Russians have been injured in the attack, the Russian Foreign Ministry confirmed.
However, nine Syrians including embassy security guards, have been wounded and one man was killed.
One shell landed on the embassy's grounds; the other exploded nearby. The building was slightly damaged in the blasts.
The Russian Foreign Ministry stressed that "mortar attacks by militants" in the central part of Damascus, including attacks on the territory of Russia's Embassy, have become more frequent recently.