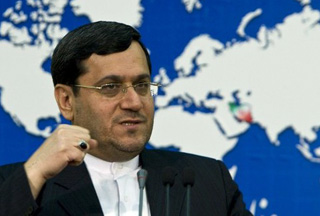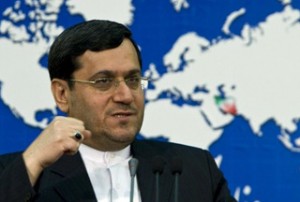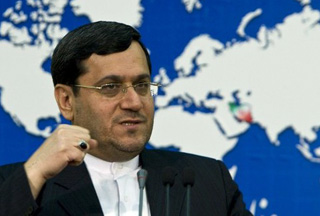 Tehran takes a sharp jab at the Baghdad government for failing to ensure the safety of the Iranian pilgrims who were killed in cold blood in eastern Iraq.
In a statement released on Wednesday, Iranian Foreign Ministry Spokesman Hassan Qashqavi condemned the terrorist act as "cruel and inhumane in the true sense of the word."
A group of unidentified terrorists, bearing guns and heavy artillery, opened fire on Iranian pilgrims, who were traveling to the Iraqi capital Baghdad late on Tuesday.
Six Iranians were killed in the attack, which took place in the eastern Iraqi city of Khanaqin, while 31 others were left injured and hospitalized.
The body of the six Iranian victims will be returned to the country on Thursday.
Qashqavi cited foreign military presence as the main reason behind the attack. "Unfortunately the presence of foreign military forces in Iraq has only emboldened terrorist elements to step out of line with their criminal acts."
The Iranian Foreign Minister criticized the Baghdad government for not taking enough care of Iranians, who regularly go on a pilgrimage to holy Iraqi cities.
"We had expected the Baghdad government to act in a more responsible manner with respect to the life and safety of our nationals," said Qashqavi.
Qashqavi warned Iranians against traveling to Iraq on their own, and take necessary precautions.
His remarks come as a team of Iranian investigators have arrived at the scene of the crime to look into the incident and search for clues.