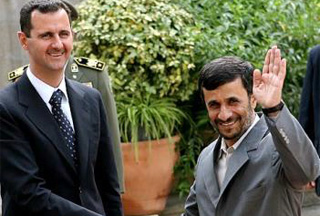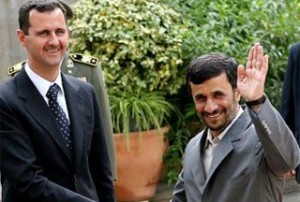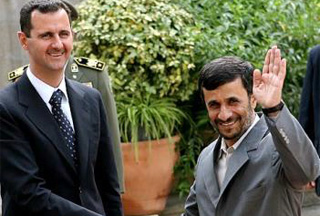 Iranian President Mahmoud Ahmadinejad has expressed optimism that the recently held conference on disarmament in Tehran will pave the way for real denuclearization.
President Ahmadinejad held a telephone conversation with his Syrian counterpart Bashar al-Assad on Wednesday, during which the two touched on bilateral and international issues including the very recent conference in Tehran.
The "Nuclear Energy for All, Nuclear Weapons for None" summit was held in Tehran on April 17th and 18th, with the main aim of promoting nuclear disarmament and non-proliferation.
President Ahmadinejad said that the conference could be viewed as the "first serious step" toward global nuclear disarmament.
He argued that apart from Tehran's conference, other meetings which were held on nuclear disarmament were mainly hosted by nuclear-armed countries that have been seeking to maintain their nukes and thus could yield no fruitful results.
Describing the gathering as "constructive," President Ahmadinejad expressed hope that giant steps would be taken in the near future to compel nuclear-armed powers in particular Israel to "abide by international law and denuclearize."
In the telephone conversation, Assad reassured officials in Tehran that his country would continue to support Iran and said that Damascus was ready to cooperate with Tehran on global denuclearization.
He also criticized certain Arab countries, which have sided with the West against Iran over its nuclear program and are ignorant of the fact that Israel was the main threat to the region.
Syrian Foreign Minister Walid al-Mualem was among the representatives and officials from over 60 countries who took part in the two-day Tehran summit.
The conference called for concrete measures to be taken toward disarmament, urging impartiality in implementing non-proliferation treaties and warning against the threat posed by Israel's large stockpile of nuclear warheads.
The second meeting of the summit is scheduled to be held in April 2011.