Iran
Tehran Governor: No Election Violation Reported Yet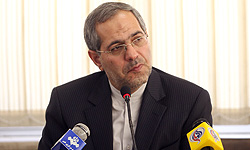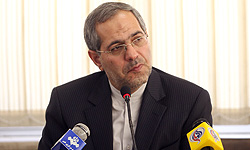 Tehran Governor-General Morteza Tamaddon said no election violation has been reported thus far.
Referring to one of the possible violations of the Election Laws, Tamaddon said that the supporters of candidates are not allowed to frequent in the vicinity of the polling stations to advertise for their favorite candidates.
Iranian Prosecutor General Gholam Hossein Mohseni Ejeie also said no violation has been reported to his office so far.
"The Elections Supervisory Board was convened in the presence of the Interior Minister this morning, in which the process of elections so far was evaluated as good, and no violation at all has been reported to the Tehran Prosecutor's Office thus far," said Ejeie at a press conference Friday afternoon.
In relevant remarks, Iranian Intelligence Minister Heidar Moslehi announced earlier today that the security conditions in all polling centers and constituencies are normal and no problem has been reported since nationwide voting started this morning.
Speaking to reporters about the security conditions at the polling stations across the country and asked if any security problem has been reported to him, Moslehi said, "No such issue has been reported to us so far."
Meantime, Iranian Interior Minister Mostafa Mohammad Najjar announced that his ministry is ready to investigate claims by candidates about any possible violation in the presidential election underway in the country.
"The election headquarters of the interior ministry is ready to receive and investigate any violations reported by the representatives of the presidential candidates," Najjar said in a meeting with the representatives of the 6 candidates running in Friday's presidential election in Iran.
Based on Iran's election law, candidates can send representatives to the election headquarters to supervise the election process and ballot counting after voting ends.