Europe
Iran
Tehran hails Luxembourg court's decision on US seizure of Iranian assets
Iran has hailed a Luxembourg court's decision to reject the US government's request to seize Iranian assets over 9/11 attacks, saying the Trump administration cannot "steal" the Iranian nation's money by fabricating lies.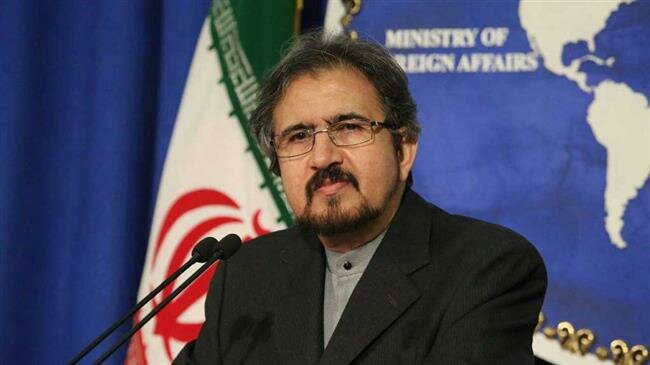 The Luxembourg court on Wednesday rejected a US request to compensate victims of the September 11, 2001 attacks by seizing Iranian assets, seven years after a New York court claimed there was evidence of Iran's involvement in the incident.
Later in the day, Iranian Foreign Ministry spokesman Bahram Qassemi hailed the ruling, saying the decision showed the world can still have courts that adopt "independent" approaches.
Qassemi said the US can no longer raise such groundless accusations as the era of Washington's totalitarian and bullying behavior toward other countries is over.
The United States has paid a hefty price and fabricated many lies to give the world a negative image of an independent country like Iran, Qassemi said, referring to the US' exoneration of the main culprits behind the 9/11 attacks as an example of such efforts.
However, he added, Washington must know it cannot steal the wealth and properties of the Iranians by spreading such lies.
"Mr. Trump should learn that Iran and its great and smart people are totally different from other countries that openly offer the US their country and nation's wealth in order to enjoy the privilege of rented security and support," the spokesman noted.
Earlier, Governor of the Central Bank of Iran Abdolnasser Hemmati had hailed the decision as "another important legal victory against the US".
The Luxembourg court said there were no grounds in international law to uphold a US ruling in 2012 to claim Iranian assets held with Luxembourg-based clearing house Clearstream.
"The rule on which the US court had relied to remove jurisdictional immunity is not in accordance with public international law and cannot be applied in the context of the Luxembourg case," the court said in a statement.
Luxembourg court rejects a US request to compensate victims of the September 11, 2001 attacks by seizing Iranian assets.
Back in 2012, a New York court claimed there was evidence to show that Iran provided "material support and resources" to al-Qaeda operatives that carried out the attacks.
The New York court awarded the plaintiffs damages of over $7 billion.
Iran has denied any links to al-Qaeda or any involvement in the 9/11 attacks.