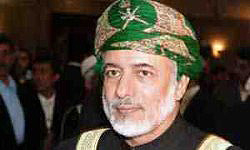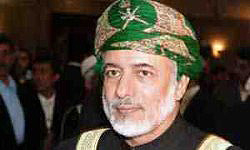 Omani Foreign Minister Yusuf bin Alawi bin Abdallah underlined that Iran and Oman as two neighboring countries are seriously resolved to expand and consolidate their bilateral ties.
"The relations between the Kingdom of Oman and the Islamic Republic of Iran will expand," Bin Alawi told FNA on Tuesday.
He also welcomed the visit by his Iranian counterpart Manouchehr Mottaki to Masqat next Sunday to attend the meeting of the two countries' Joint Commission on Economic Cooperation, and expressed the hope that the Commission will be able to take good steps towards the development of mutual cooperation.
Bin Alawi mentioned that his country's industries and commerce minister is due to head the Omani side in the commission meeting, adding that representatives from the relevant Omani ministries and economic sectors will also attend the talks.
Iran and Oman have expanded cooperation in a variety of areas such as economy and defense since Iran's President Ahmadinejad took office in 2005. The two countries signed a security agreement in August 2009.