Iran
Tehran to act if Islamabad refuses to secure border: Iranian general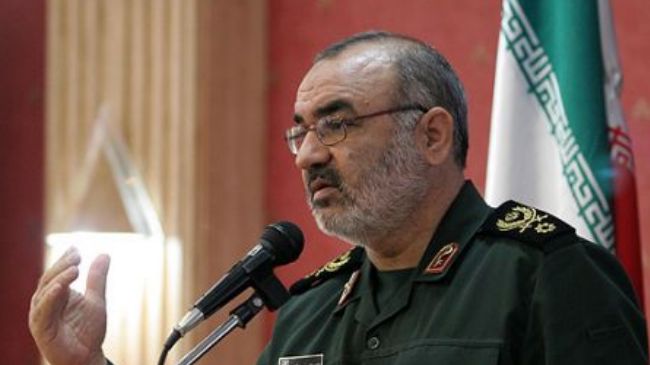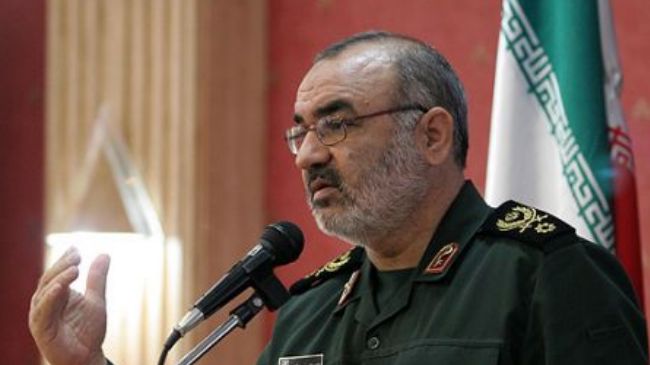 Iran will step in to contain terrorists if Pakistan refuses to take measures in order to secure its borders to keep terrorists from slipping into the Islamic Republic, a senior Iranian military commander says.
"We believe that every country should respect its commitments vis-à-vis its own internal security as well as that of neighboring countries. Border security is a common and pressing need for neighboring countries. We are, in principle, against intervening in the affairs of any country, but if they fail to abide by their obligations we will have [no choice but] to act," the second-in-command of the Islamic Revolution Guards Corps (IRGC), Brigadier General Hossein Salami, said on Thursday.
"Terrorists, wherever they may be, even on the soil of neighboring countries, we will find them, and if they do not give up acts of terrorism, we will deal with them without reservation," the senior commander added.
"One of the prerequisites of establishing security is possessing complete intelligence," he said, adding that the IRGC has an intimate knowledge of the status of terrorist groups in the region.
"We monitor all activities by terrorists," Salami said, adding, "Establishing an intelligence control is the best strategy which can contribute to the promotion of security."
Three Iranian police officers were killed when they, along with other patrol police forces, came under attack by armed bandits while on a mission in the city of Saravan in the southeastern province of Sistan-Baluchestan last week.
Another police officer was killed after an explosives-laden car taken to the police station by the same terrorists went off hours after the first incident.
Iranian security forces have apprehended a number of perpetrators behind the recent killings.
Iran and Pakistan signed a security agreement in February 2013, under which both countries are required to cooperate in preventing and combating organized crime, fighting terrorism and countering the activities that pose a threat to the national security of either country.
Iran has repeatedly called on Pakistan to comply with the terms of the agreement.