Iran
Afghanistan
Tehran to host Afghan talks as UN chief warns of 'make-or-break moment'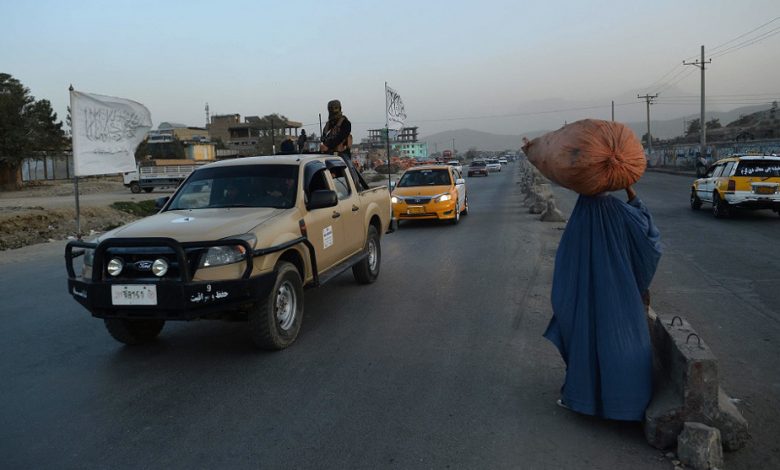 A senior Iranian Foreign Ministry official says Tehran will soon host a meeting of top diplomats from Afghanistan's neighboring states, weeks after the Taliban took over the South Asian country and formed a new interim government in Kabul.
"There are considerable diplomatic activities to understand the developments in Afghanistan and have an influence on its future. Different countries pursue their various diplomatic mechanisms," Rasoul Mousavi, director general of the South Asian affairs department at the Iranian Foreign Ministry, said in a post on his Twitter account on Monday.
"Afghanistan's future is in regional cooperation with its neighbors. A meeting of the foreign ministers of Afghanistan's neighbors will be held in Tehran soon."
On September 8, Pakistan hosted a virtual conference that brought together the foreign ministers of Afghanistan's six neighboring states, including China, Iran, Pakistan, Tajikistan, Turkmenistan and Uzbekistan, to discuss Afghan strategy.
An opening statement at the summit stressed that the neighbors had agreed on closer cooperation to avert a looming humanitarian disaster in Afghanistan.
The neighbors, it added, would require a coordinated approach to cope with challenges stemming from the government change in Kabul after US-led troops left.
The statement further said the challenges included border security and preventing Afghan soil from being used as a base for terrorism and a possible influx of refugees.
The US military led the invasion of Afghanistan in 2001 in what it proclaimed was a war on terror meant to eradicate the Taliban.
Twenty years on, the Afghan government and military collapsed in the face of the Taliban's swift advances on the ground, which many attribute to a hasty withdrawal of US-led occupation forces from the country.
UN chief: Afghanistan faces 'make-or-break moment'
Also on Monday, UN Secretary General Antonio Guterres warned that Afghanistan is facing "a make-or-break moment," urging the world to prevent the country's economy from collapsing.
"Respecting international law and principles, we have to find ways to inject liquidity into the economy for the economy not to collapse. If we do not act and help Afghans weather this storm, and do it soon, not only they but all the world will pay a heavy price," he told reporters at UN headquarters in New York.
Afghanistan is currently grappling with a liquidity crisis as assets remain frozen in the US and other countries, and disbursements from international organizations have been put on hold.
"Already before the Taliban takeover in August, Afghanistan's fragile economy — which has been kept afloat by foreign aid over the past twenty years — suffered from the impact of drought and COVID," Guterres said.
"Right now, with assets frozen and development aid paused, the economy is breaking down. Banks are closing and essential services, such as healthcare, have been suspended in many places."
The UN chief further warned of dire consequence of the humanitarian crisis in Afghanistan.
"Without food, without jobs, without their rights protected, we will see more and more Afghans fleeing their homes in search of a better life. The flow of illicit drugs, criminal and terrorist networks will also likely increase. This will not only badly affect Afghanistan itself, but also the region and the rest of the world," he said.
On Tuesday, leaders of the world's 20 largest economies — the G20 — are expected to hold an extraordinary meeting to discuss the complex issues related to Afghanistan.
Guterres is due to join the summit, underlining the central role given to the United Nations in tackling the humanitarian crisis in Afghanistan – in part because many countries don't want to establish direct relations with the Taliban.