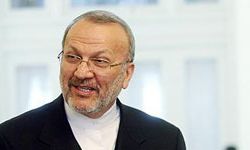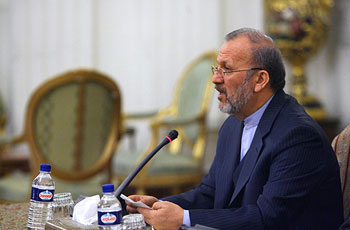 Iranian Foreign Minister Manouchehr Mottaki on Tuesday pledged to remove existing problems in the construction of an educational complex due to be built by Iran in Kuwait.
Mottaki who was in Kuwait city for a short stop visited the construction trend of an educational complex of Iranian schools which is under construction in Kuwait, and said the Tehran government would provide more support in this concern.
The government will do its best for the completion of the complex, the Iranian foreign minister noted.
He further underlined coordination with related ministries in Iran to supply the needed credits, man power and elimination of the existing problems regarding the Iranian educational complex.
There are currently around three thousand Iranian students studying in different educational sections in Kuwait.
Mottaki, heading a delegation, arrived in Kuwait City on Tuesday morning for a short stop from Kuala Lumpur. Mottaki was in Malaysia to attend the 12th ministerial meeting of the D8 Group, which wound up Monday evening.