Iran
North America
Tehran voices sympathy with American victims of deadly shootings in US
Iran has voiced sympathy with the American people, particularly those affected by recent shootings in the United States.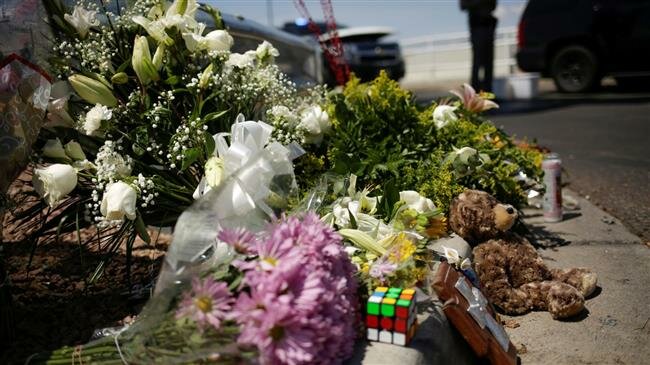 Iran's Foreign Ministry spokesman Abbas Mousavi on Sunday wished speedy recovery for those injured in the mass shootings in the states of Texas and Ohio.
'Domestic terrorism'
The attack on a Walmart and shopping center in El Paso, Texas, which left 20 people dead and dozens wounded, is being treated as "domestic terrorism case."
"We are treating it as a domestic terrorism case, and we're going to do what we do to terrorists in this country," said John F. Bash, the US attorney for the Western District of Texas. "Which is deliver swift and certain justice."
The suspected shooter of the massacre has been charged with murder offenses, which could carry the death penalty.
"The suspect has been charged for capital murder," police spokesman Sergeant Robert Gomez told a news conference.
Just hours after the El Paso mass shooting, at least nine people were slain hundreds of miles away in Dayton, Ohio.
There were reportedly six Mexicans among those killed in the El Paso attack, according to Mexican President Lopez Obrador.