Syria
Telegraph: Former 'ISIL' Bodyguard Says 'We Beheaded Children in front of Parents'!!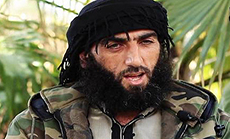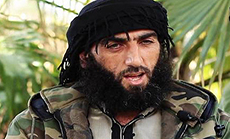 A former so-called "Daesh" ["ISIL"] bodyguard of a notorious militant has revealed the extent of depravity of the group's actions in Iraq and Syria, which have been facilitated as a result of much support and funding from several countries to such extremists groups since the start.
The bodyguard of the extremist Saddam Jamal, named only as Abu Abdullah, told The Daily Telegraph about his time guarding Jamal in an exclusive interview released recently on Monday.
Before joining "Daesh", Jamal had been a drug dealer, then a commander in the western-backed so-called "Free Syrian Army", claiming contacts in the CIA.
Jamal had been a member of the so-called "Free Syrian Army" and the so-called "Supreme Military Council" that was receiving US funding in Syria, the Telegraph wrote.
The bodyguard spoke of a series of shocking incidents, including when Jamal held a mother and father at gunpoint and forced them to watch as a fellow extremist murdered their children, one at a time.
"Starting with a thirteen-year-old boy, they lined up the sons according to their height and beheaded them in that order," said the bodyguard, who called himself Abu Abdullah and who has now defected.
"Afterwards, they hung the boys' heads on the door of the school the family had been hiding in."
The "Daesh" commander felt no remorse for murdering this Syrian family, his bodyguard said, nor did he believe he was fulfilling a God-given creed: for him being a member of the extremist group was a matter of business, not religion.
Abdullah was clear that, for Jamal, being a militant of "Daesh" was not about a higher calling but to obtain more power.
Furthermore, Abdullah said that Jamal would copy his fellow "emirs" in "Daesh" and control their territory through force, fear and hypocrisy.
"They kidnap and carry out assassinations," he said. "They think nothing of bringing down a whole building with women and children inside, just to kill one person."
"A lot of their local and foreign [militants] smoke but if they ever catch a civilian doing the same they lock him up, whip him and force them into community service. Why the double standards?"
"It would take days to recount to you the violence I witnessed," he added.