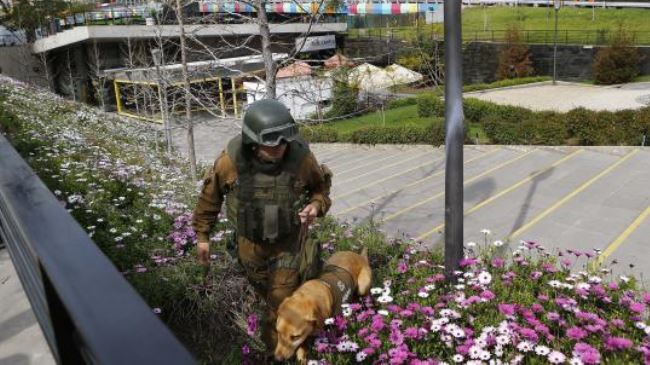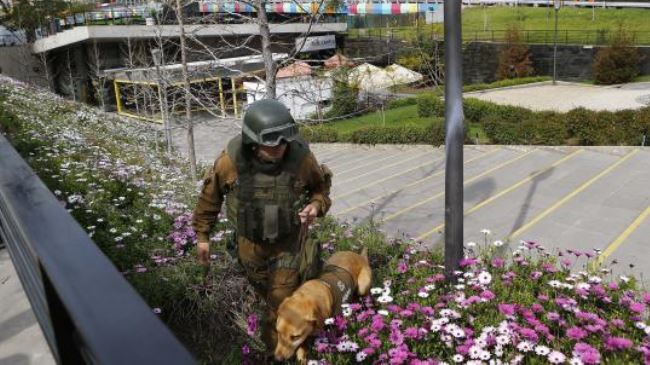 Ten people have been injured as a bomb goes off near an underground train station in the Chilean capital of Santiago.
"At 1400 (1700 GMT) an explosive device was detonated in the center (mini-mall) by the metro station, and at the moment investigations are being carried out to determine the origin," said head of police communications, Mario Rozas, on Monday.
The bomb went off at noon near the Escuela Militar underground station in the residential and shopping neighborhood of Las Condes.
According to a firefighter present at the scene two people were severely injured and several others suffered hearing losses.
"This is a cowardly act because it has as its objective to hurt people, create fear and even kill innocent people," Chilean President Michelle Bachelet said.
"We're going to use all the weight of the law, including the anti-terrorist law, because those responsible for these acts have to pay," she added.
Anti-terrorism laws will give prosecutors more powers and allow for harsher sentencing.
No group or persons have yet claimed responsibility for the blast.
"I was having lunch, I felt the noise and we went out to see and we saw a lot of smoke, people running and shouting," said a shop keeper at the shopping center where the blast took place.
"A young man was badly wounded, a lady had her hand wounded," she said.