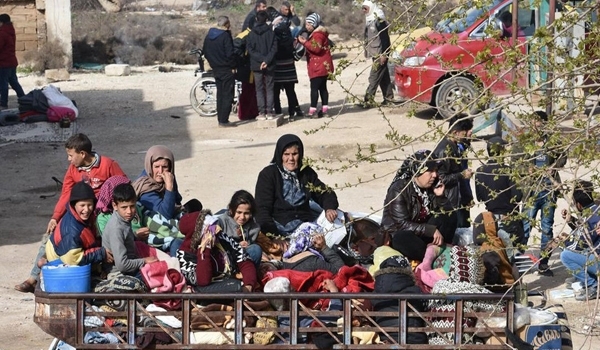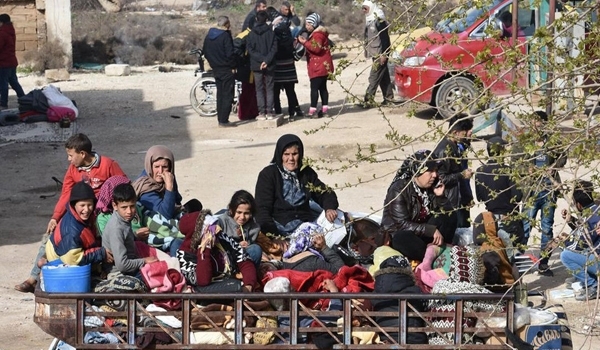 Dozens of civilians have been abducted by the Turkish army and its affiliated militants in Afrin in the past two days as Ankara continues occupation of the region, local sources said.
The Kurdish-language Hawar news quoted local sources in Afrin in Northern Aleppo as saying on Thursday that the Turkish army and militants supported by Ankara have kidnapped over 20 residents of Afrin, including women and the elderly, in Rajou and Shara regions in the past two days.
They added that the kidnapped people have been taken to unknown places, noting that the terrorists receive huge amounts of money up to 15mln lira to free them.
The sources said that the Ankara-backed militants still continue plundering civilian properties, adding that they have so far stolen 300 bulldozers, 220 vehicles and thousands of motorcycles of Afrin residents.
The report said the Turkish army forces and Ahrar al-Sharqiyeh terrorists have also set fire to the farms in the village of Khalalka in Bolboleh region.
In a relevant development in Afrin earlier today, Hawar news quoted the Kurdish units as saying that they had detonated two roadside bombs on the way of a convoy of the Turkish army and Ferqat al-Hamzeh terrorist group in Trendeh road.
They added that 10 Turkish army forces and affiliated militants were killed and over 20 others were injured in the operations.
After the attack, the reconnaissance drones of the Turkish army flew over the region for 6 hours.
Afrin is still the scene of clashes between the Kurdish forces and the Turkish army despite being occupied for several months by Ankara.