Syria
Tens of Families Evacuated from Eastern Aleppo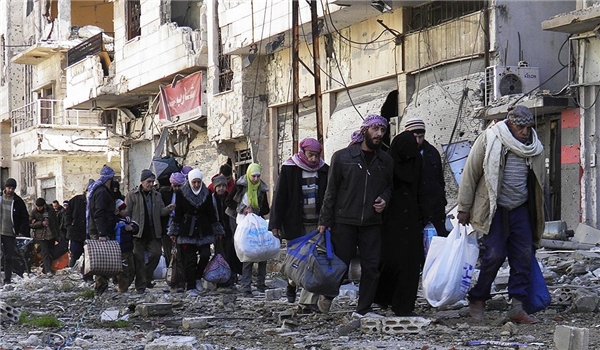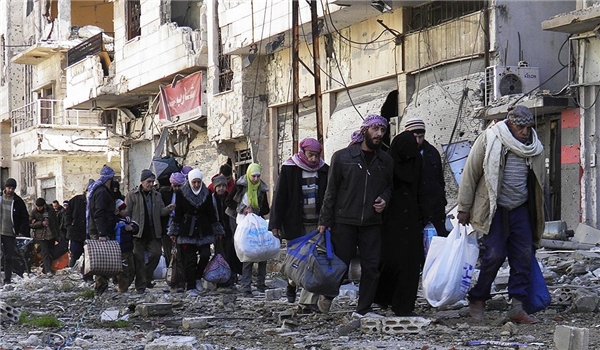 Tens of Syrian families who had been besieged in the Eastern district of Aleppo were evacuated through Sheikh Saeed corridor towards Salahuddin neighborhood.
"The families were transferred to a residential center prepared by the army in Salahuddin," a military source said on Tuesday.
This is while reports said on Sunday that terrorists of Nouralddeen al-Zinki and Fatah al-Sham (the newly formed al-Qaeda-affiliated terrorist group previously known as al-Nusra Front) are shooting all those civilians, even children and women, who are trying to leave the besieged city of Aleppo through the government-established corridors, local sources said.
"Fatah al-Sham and al-Zinki terrorists that are trapped in the Eastern part of Aleppo city do not allow people to leave the war-hit city simply and open fire at the flow of civilians continuously," the sources said.
"Scores of fleeing people have been killed and wounded in the terrorists' shootings," they added.
On Saturday, a large number of civilians, mainly women and children, used the army-established safe corridors to leave the war-hit Aleppo city.
"Hundreds of civilians have been moved from militant-held districts in Eastern part of Aleppo to Salahuddin neighborhood which has been prepared by the army men to host refugees from Aleppo," sources said.