Syria
Tens of Militants Surrender to Syrian Gov't in Lattakia Province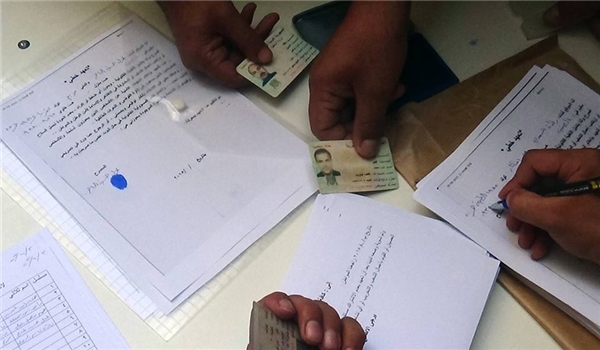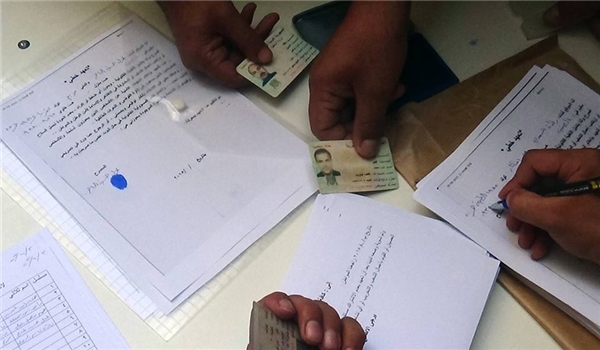 Some 159 wanted militants turned themselves in to the Syrian authorities to be pardoned as the army continues to purge almost the entire coastal province of Lattakia of terrorist groups, sources said on Friday.
The sources said that the recent victories of the Syrian army and National Defense Forces (NDF), with the back up of the Russia fighter jets, have caused too many Takfiri terrorists to lay down their guns and apply for government pardoning in Lattakia province.
Earlier reports said today that the Syrian Army and popular forces, with the Russian aerial back up, pushed back the militant groups from Tal Sifah and Tal al-Malouha in the Northern countryside of Lattakia province.
The sources said that the pro-government forces and the Russian fighter jets stormed the militant groups in the Northern part of the coastal province of Lattakia and restored security to Tal Sifah and Tal al-Malouha after killing or wounding scores of the terrorists.
The Russian Defense Ministry said Thursday that the Syrian army with the support of Russian aircraft blocked the cross-border supply of weapons to the ISIL militants in the mountainous areas of the Syrian province of Lattakia.
In other areas of Northern Syria, the Russian Air Force controls all the main routes of delivery of weapons and ammunition preventing them from reaching ISIL militants, Ministry Spokesman Maj. Gen. Igor Konashenkov said.
"As a result of repeated airstrikes on militants by the Russian aviation, the Syrian government forces have taken full control over the mountainous areas in the North of the province of Lattakia, thereby completely blocking the cross-border supply of weapons, ammunition and other assets of the terrorists in the province," he said.