Syria
Tens of Nusra Terrorists Killed in Armed Forces' Attacks in Northwestern Syria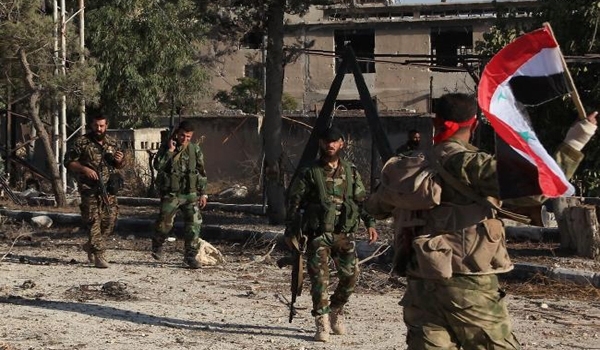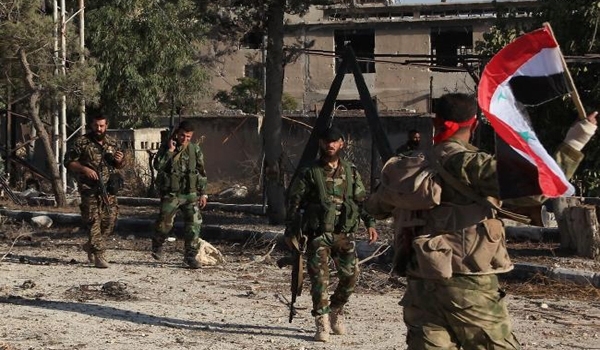 Syrian Army troops and Air force started a fresh round of assault on the positions and gatherings of Fatah al-Sham Front (formerly known as the al-Nusra Front) in the provinces of Idlib and Lattakia, killing tens of militants and wounding many more, military sources said on Monday.
"Fatah al-Sham's centers in the villages and towns at the borders of Lattakia and Idlib with Turkey came under attack by army soldiers and aircraft. The government of President Recep Tayyip Erdoğan has turned these border areas into illegal corridors for smuggling troops and ammunition into Syria," the sources said.
The army soldiers destroyed the hideouts and gatherings of Fatah al-Sham in the villages of Karbil, Faleh and Albuyizeh in Northern Lattakia, according to the sources.
"A large number of Jeish al-Fatah terrorists were killed or wounded in the army operation in the villages of al-Najiyeh, Shaqourit and Tal (hill) al-Tanjareh in Jisr al-Shughour region in Southwestern Idlib," they further added.
"The Syrian air force also carried out several combat flights over terrorists' position in the towns and villages of Banish, Kansafreh, Safouhen, Tal (hill) Mardikh, Abu al-Dhohour, Ma'arbou, al-Mouzeh and Khan Sheikhoun in Idlib province, leaving a number of militants dead.
On Sunday, Syrian strikers carried out tens of sorties over the terrorists' supply roads in Idlib to block transfer of fighters, weapons and ammunition to Aleppo.
As the Syrian army continues anti-terrorism operation in the Western and Southern parts of Aleppo city, the country's air force is carrying out air assaults on the supply routes used by the terrorists near the towns and villages of Saraqib, Ma'arat al-Nu'aman, Khan Sheikhoun, Taftnaz, Banish, Ma'arat al-Harmeh, Jebleh and Ariha.
The Syrian army aircraft are carrying out continued reconnaissance flights over the towns and villages in the region to monitor the roads from Idlib to Aleppo. The air force planes are also conducting similar flights over the roads that  are used by the terrorists to transfer arms and forces from Idlib to Hama, given the army's vast operations in Hama province.
"At present, the terrorist groups in Aleppo are suffering from an acute shortage of fresh fighters and equipment, thinking more defense rather than offense," the source underline.