Palestine
Tens of thousands attend Friday prayer at Aqsa Mosque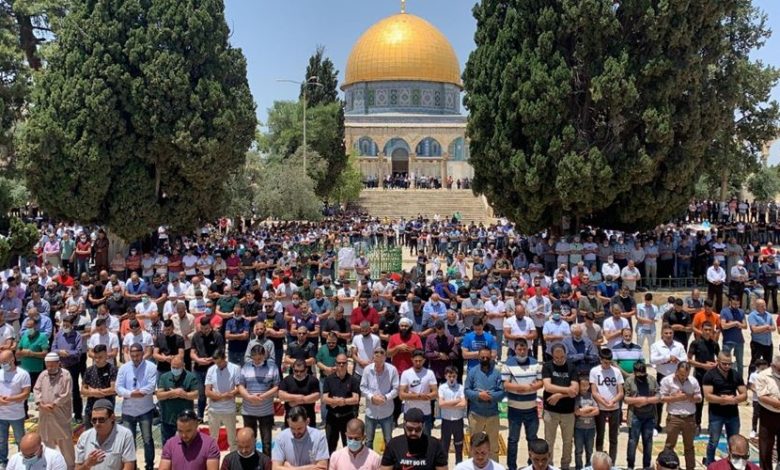 Tens of thousands of Palestinian citizens were able to attend the Friday prayer at al-Aqsa Mosque in Jerusalem for the first time in about two months due to the coronavirus closure.
Al-Aqsa Mosque's director Sheikh Omar al-Kiswani said that over 50,000 worshipers attended the Friday prayer at al-Aqsa Mosque and its courtyards.
Sheikh Mohammed Salim, an Aqsa Mosque preacher, in his Friday sermon called on Palestinian worshipers to resume their activities at al-Aqsa Mosque and intensify their presence there.
Earlier in the day, thousands of Palestinians, despite Israeli barriers and restrictions, managed to arrive at al-Aqsa Mosque from areas inside and outside Jerusalem for the dawn prayer.
Al-Aqsa Mosque was reopened on Sunday after a 69-day lockdown due to the coronavirus pandemi