Syria
Tens of Thousands of People across Syria Condemn AL's Decision against Syria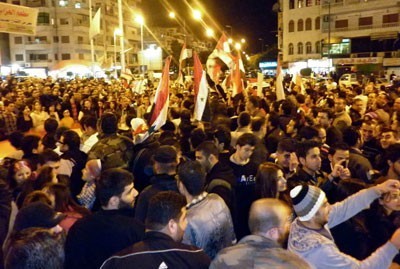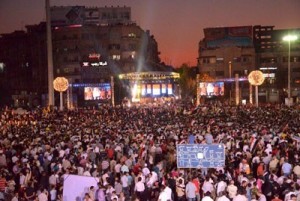 Tens of Thousands of Syrians on Saturday gathered in the squares of Damascus, Aleppo, Raqqa, Lattakia, Tartous, Hasaka and Sweida to condemn the Arab League's decision to suspend Syria's membership in the League, stressing their support to the independent national decision and the comprehensive reform program under the leadership of President Bashar al-Assad.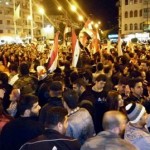 In Damascus, thousands gathered in front of the Qatari embassy and in the Governorate Square, holding banners which denounce the decision as a flagrant interference in the Syrian internal affairs. The demonstrators chanted slogans expressing their appreciation for the sacrifices of the Syrian army and rejection of foreign interference in Syria's affairs.
Abdullah Ahmad said that this decision unmasks the external agenda these Arab sides are carrying out, adding that these sides don't aim at reaching a settlement to the crisis.
Mamoun al-Salman said that "Unfortunately, the Arab countries blinded their eyes from the millions of Syrians who took to streets in support of the reform program led by President al-Assad."
Feda'a Youssef wondered why the Assistant US Secretary of State Jeffry Feltman attended the AL meeting today, adding that the presence of Feltman indicated that the US and its allies are the godfathers of this decision.
In Lattakia, thousands gathered in al-Zera'a and al-Amara Roundabouts to express anger over the AL decisions which were biased to the US-western schemes.
The participants stressed that what happened in the AL today is part of the plot aiming at undermining the pioneer location and role of Syria.